CHESAPEAKE, VA LIGHTNING.. FIRST LIGHTNING PHOTOS OF 2005!!
July 19, 2005:
For the first time this year, I was able to shoot some lightning photos with the Nikon D70. There was a few isolated storms in the area on Tuesday evening moving eastward. From central Suffolk, a storm started to re-develop and began to look more impressive. I drove to central Chesapeake just north of the Chesapeake Airport, where is setup at a school on Cedar Road where the storm would pass just south of me. Lightning started out ahead of the storm in the clear area and I was able to shoot some "daytime" lightning for the first time. I have always wanted to do this but with film, you could waste a lot of frames and just not have much to show for it. With digital, that is possible now. I was using Barons Mobile Threat Net Radar to get into position by using the GPS function over radar. This allowed me to get into position and start shooting well before the storm passed to my south. Below is a screen shot of the radar image, and the lightning photos through evening. Video to come later.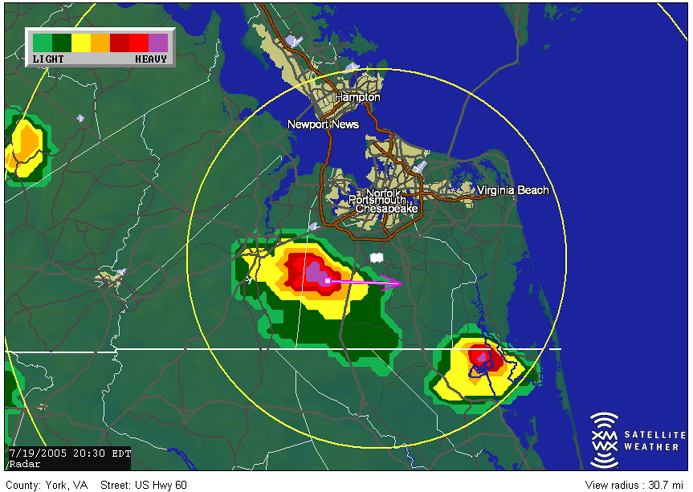 Here is the radar shot of the storm passing to the south.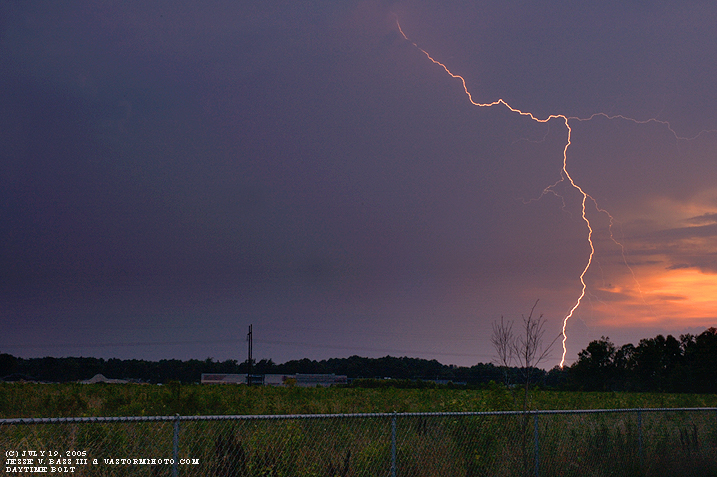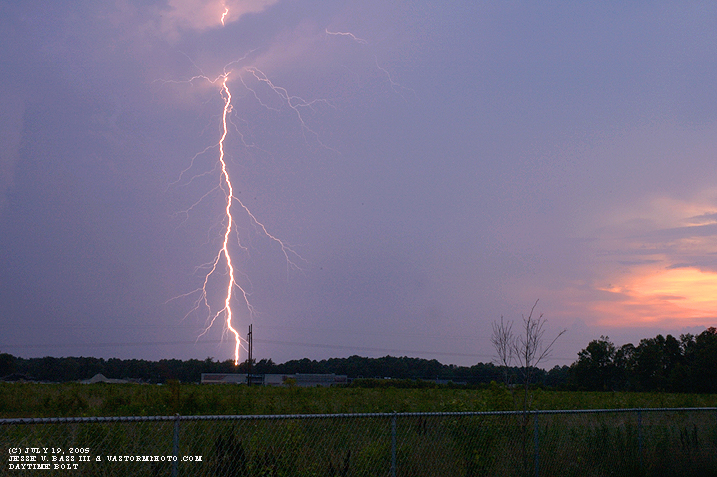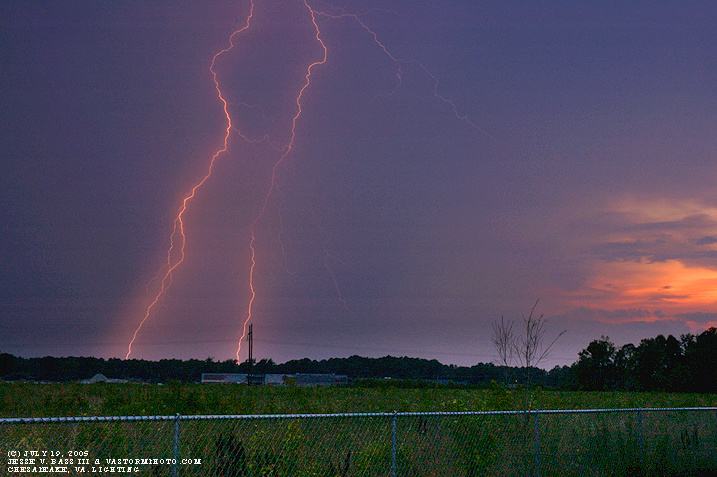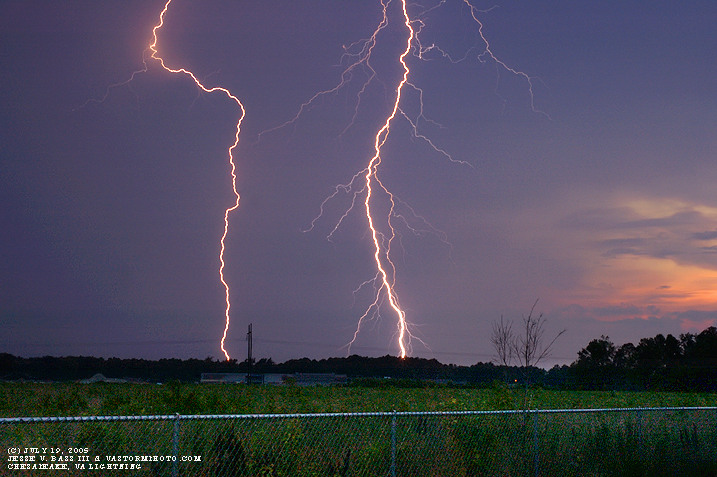 It was awesome to get these results from shooting during sunlight hours. Although the sun had nearly set, the exposure on these shots was somewhere near 1 second.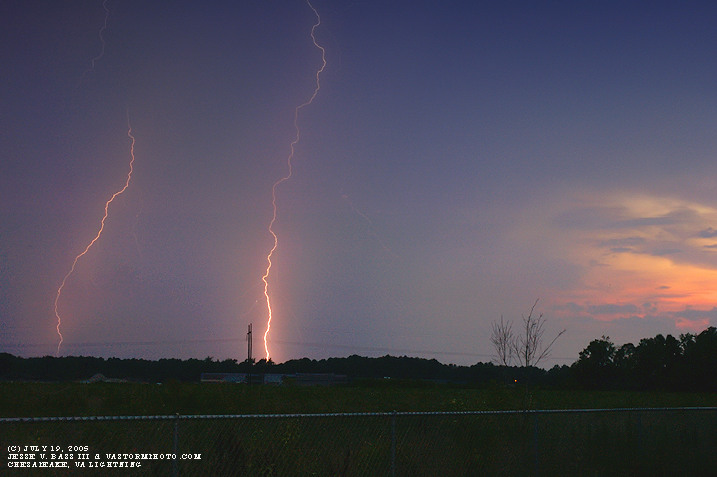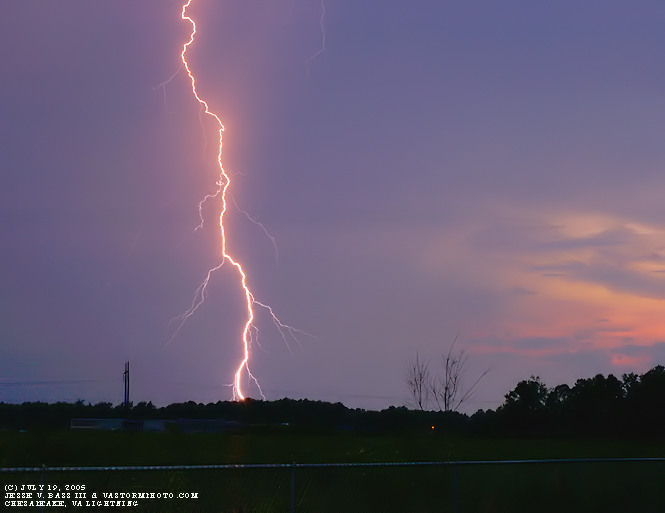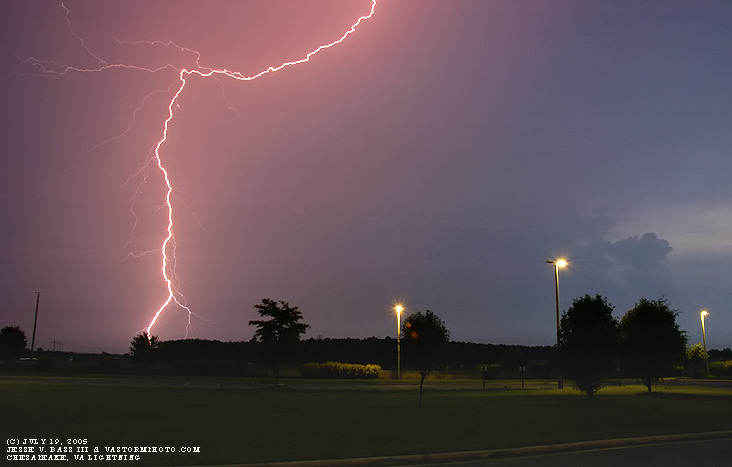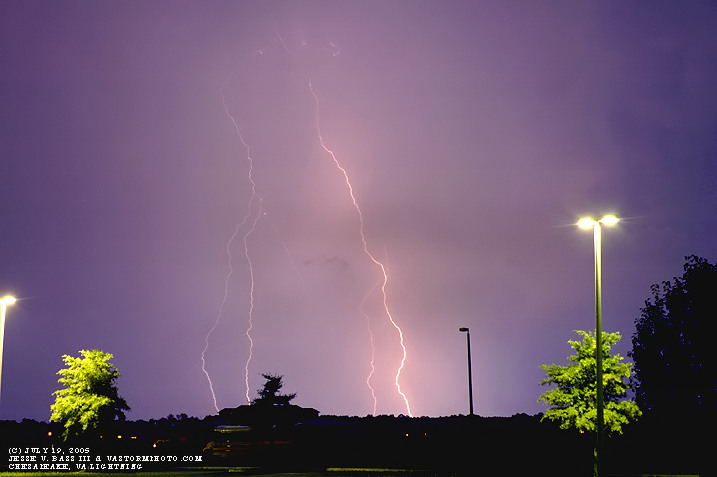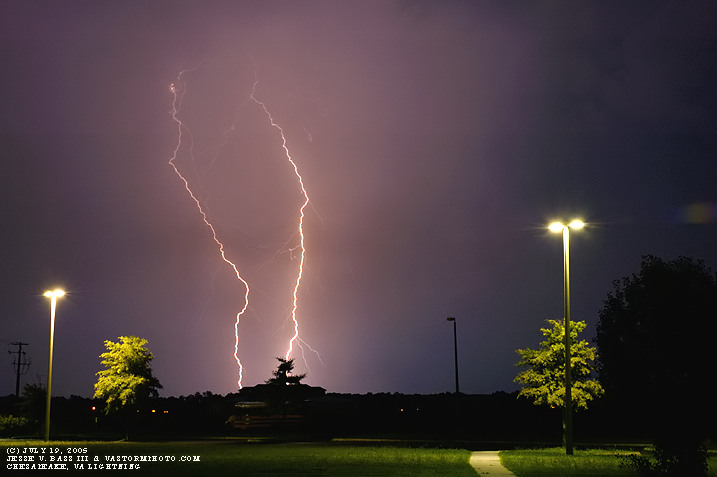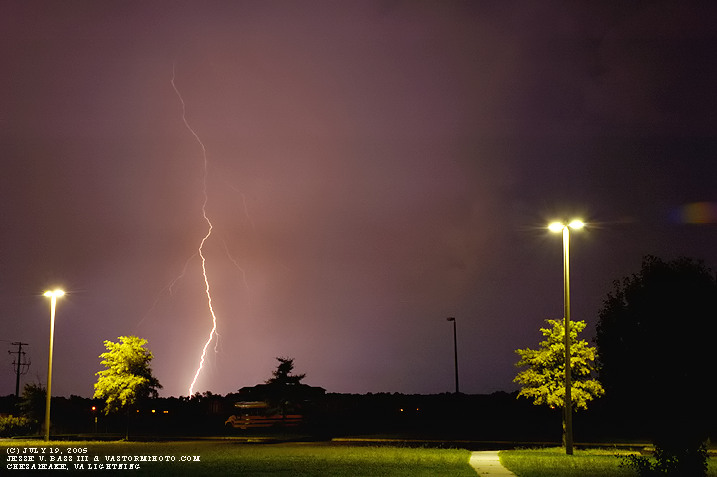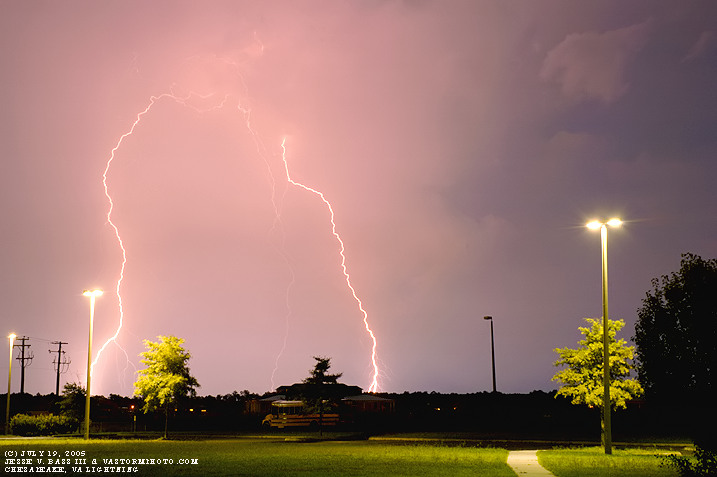 All Images Copyright Jesse V. Bass III and VaStormphoto.com
Copyright 2005 All Rights Reserved