VIRGINIA BEACH THUNDERSTORMS
July 27, 2005:
The week of July 25th started out as a hot and humid week. Temperatures in the upper 90's on Monday the 25th would give way to record setting heat and humidity by Wednesday the 27th. On Tuesday temps in the Norfolk area would near 98 99 degrees but before it would reach 100, a sea breeze kicked in cooling things down ever so slightly. Strange enough, there were no thunderstorms form that sea breeze in the area, but that all would change on Wednesday. We started the day off on Wednesday with temps already in the low 80's at 6am. The high for the day in Norfolk would reach 100 degrees even with a heat index nearing 115. This would set a new record for July 27 in Norfolk. While the area was baking under the hot summer sun, a cold front was making its way through the Ohio Valley and into the Mid-Atlantic states as well as the northeast. In the early evening as the front approached, isolated storms developed in Suffolk and moved into Chesapeake as they moved southeast and into southern Virginia Beach. I would be at the same school as July 19th, but only shot video. There was still to much daylight to shoot stills and the wind driven rain was blowing under the canapé so I had to protect the digital. The video camera was rolling and did manage to grab a few close lightning strikes. After the storm moved into southern Virginia Beach I headed to the Beach myself. Wanting to avoid the core and be able to shoot stills as it was getting dark, I set up at the First Street turn looking south. I was only able to see some big crawlers from this cell to the south. Below are some of those photos and the video is to come.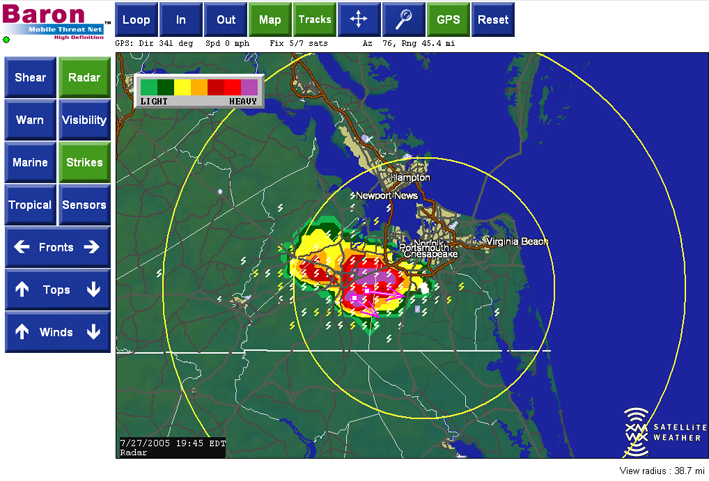 This is a Baron's Mobile Threat Net radar image of the isolated thunderstorm out ahead of the cold front.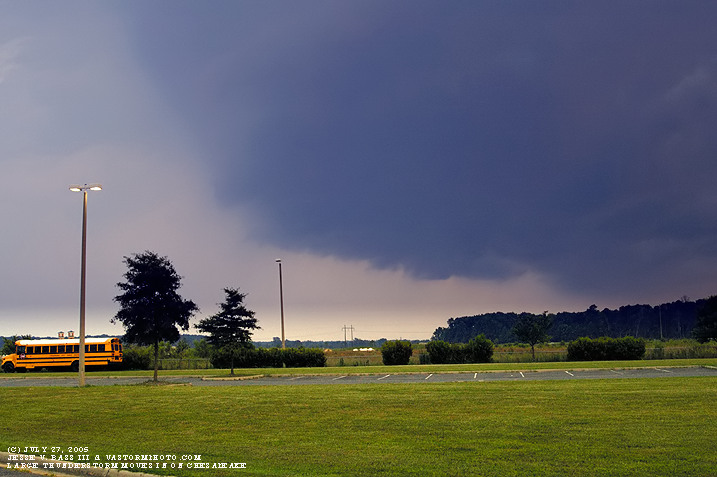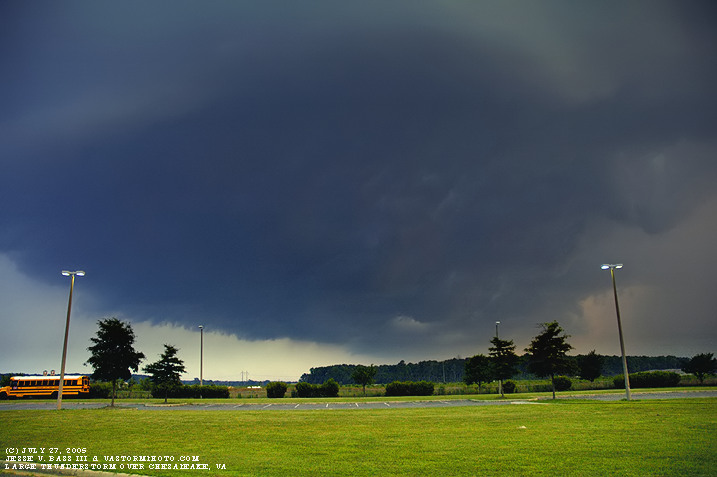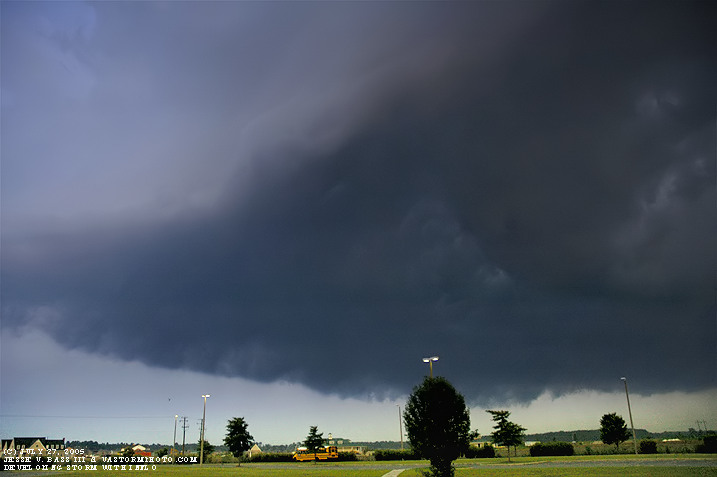 These three photos were taken from the school in Chesapeake on Cedar Road. This appeared to be a new cell developing out ahead of the main storm as it approached. It reminded me of a developing mesocyclone out on the plains, but there was no rotation with this one.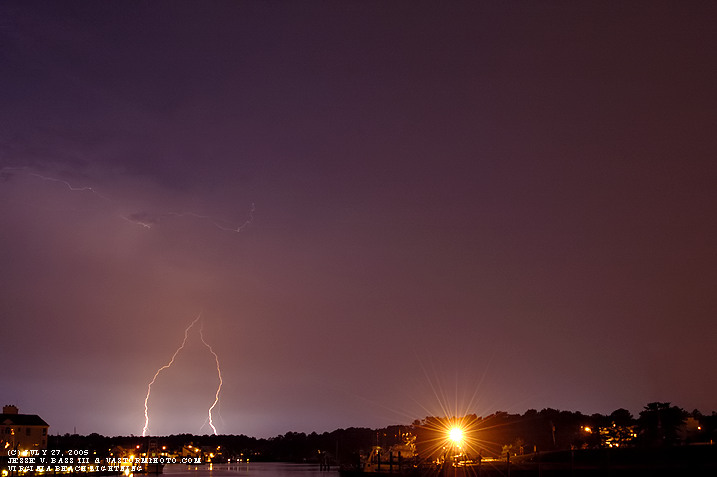 Once in Virginia Beach looking south this was the only Cg I was able to get that was worth wild.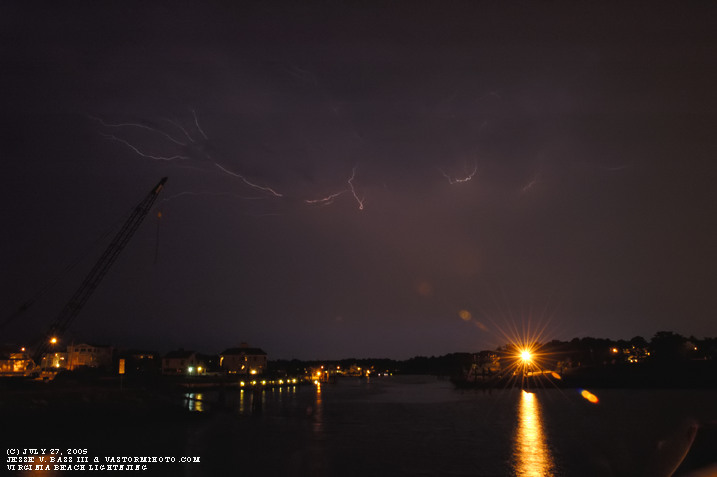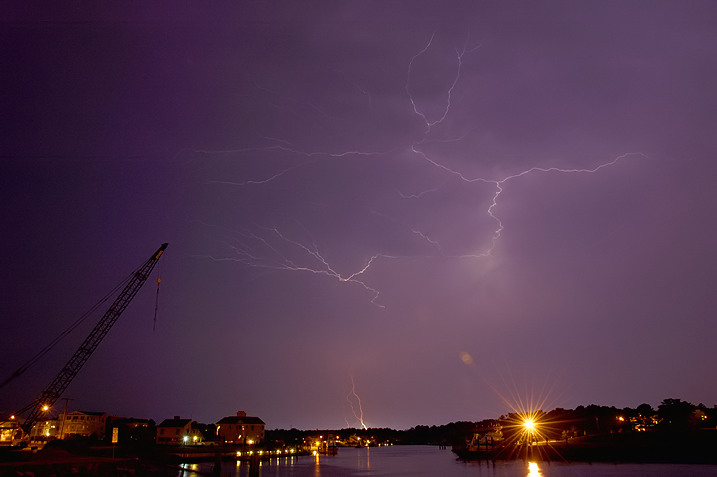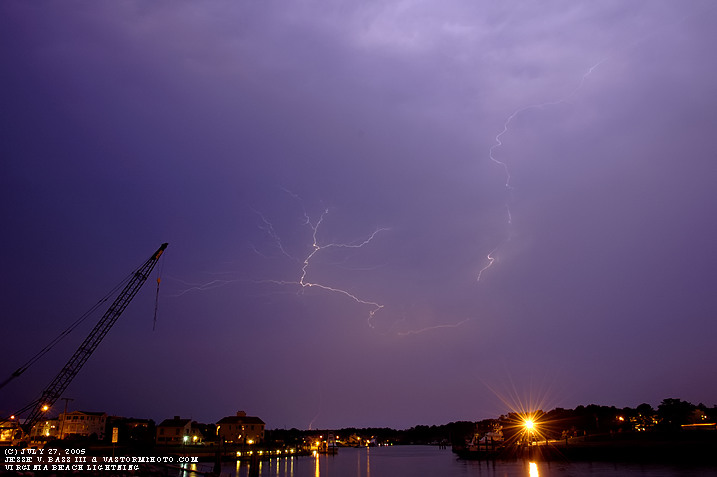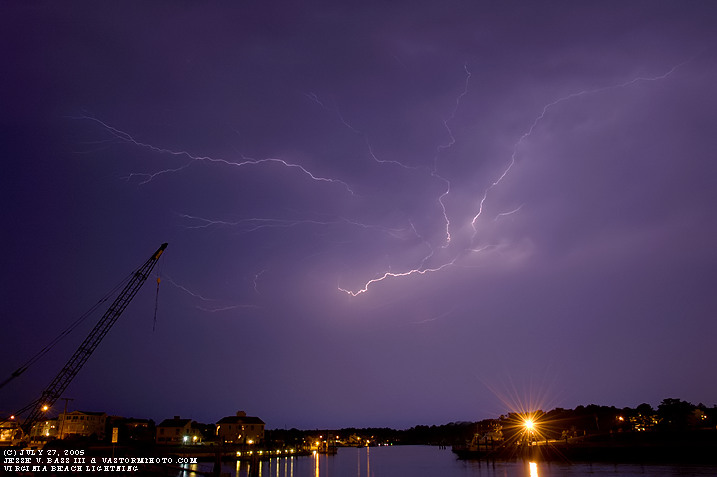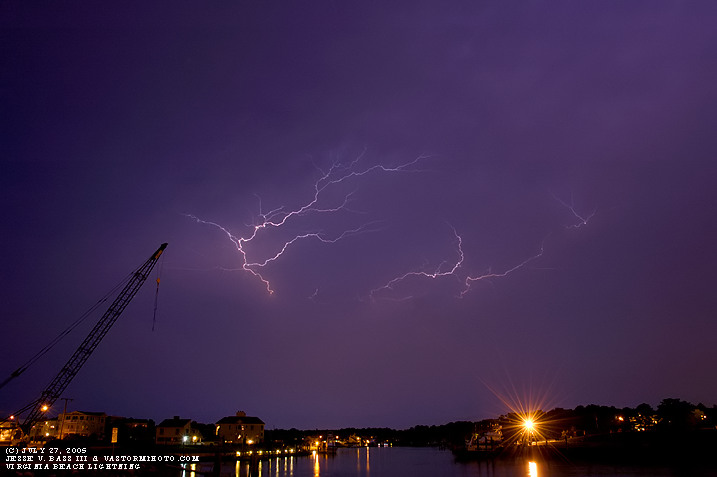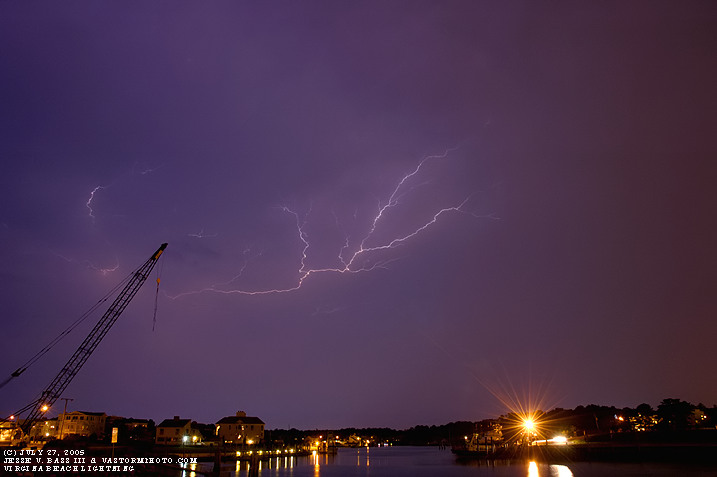 All Images Copyright Jesse V. Bass III and VaStormphoto.com
Copyright 2005 All Rights Reserved