LARGE ANVIL ON THE PENINSULA AND A SMALL WALL CLOUD IN PORTSMOUTH
July 15, 2006
There were small lines and isolated storms through the area on Saturday. In the late afternoon, I saw a huge anvil cloud which was positioned over parts of the peninsula in Hampton and Newport News. I stopped and took a quick photo from a parking lot before the low level clouds and cirrus blow off from the storm covered the anvil making it hard to see. Later in the evening as we headed to Virginia Beach to friend Bill Coyle's house, we saw another line coming south into the Suffolk and Portsmouth area. I noticed a low hanging wall cloud over the city of Portsmouth with a little rotation taking place. I tried to keep up with it and get ahead of it as it moved into Chesapeake, but it quickly faded as the storm began to weaken.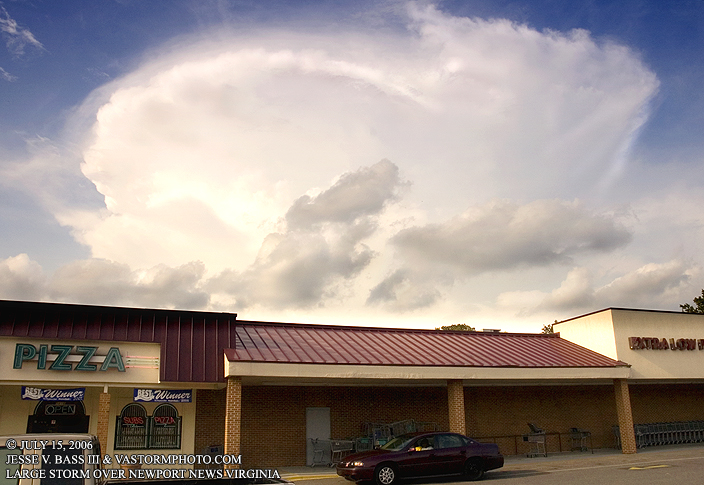 Here is the shot of the large thunderstorm over the Peninsula in the Hampton Roads area.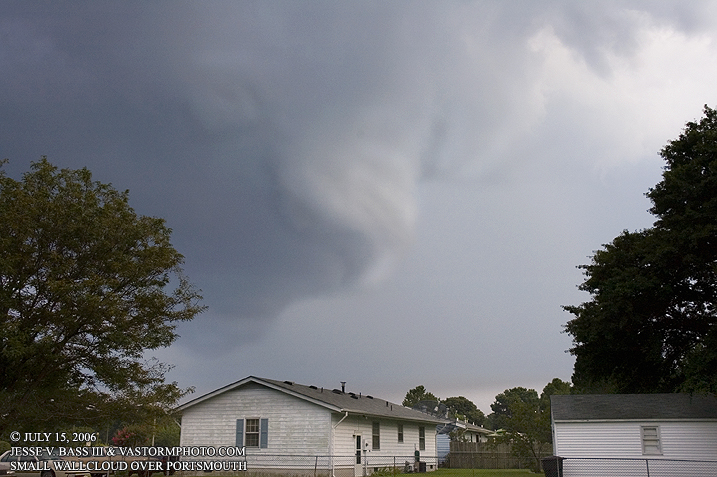 And this is the shot of the small wall cloud that began to rotate just a bit before dissipating over Portsmouth.
All Images Copyright Jesse V. Bass III and VaStormphoto.com

Copyright 2006 All Rights Reserved