NORTH CAROLINA SUPER GUST
April 26, 2004:
A line of severe storms developed and headed east early in the day of April 26, 2004. The best part of the line was down in North Carolina. So I headed south toward Elizabeth City where I was trying to meet up with Bill Coyle. The line of storms started to gust out as we were trying to find a spot to set up and shoot photos and video. Below are a few of the photos taken as the line gusted out. This was certainly one of the largest gust-fronts I can remember seeing.
SHORT VIDEO: This is a video clip as the storms passed.
TIME LAPSE VIDEO: This is a clip as the gust front approached, sped up.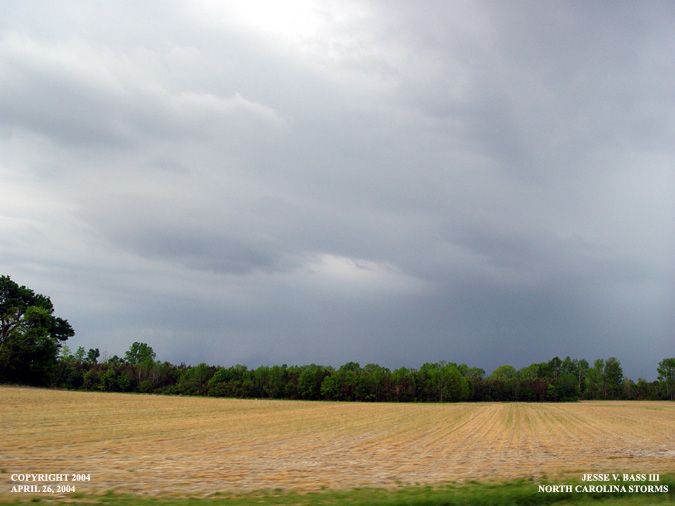 This photo was taken while I was headed north on Rt. 258 in North Carolina. I had driven past my turn which was a left onto Rt. 158 east where friend and fellow chaser Bill Coyle was headed. Here the edge of the gust front was closing in quickly.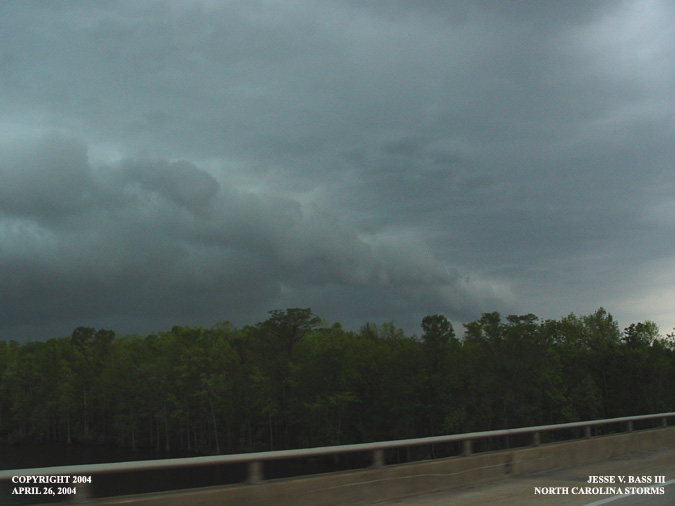 Still headed north, the gust front was still closing in. The wind was gusting to what I would guess 30 or 35mph.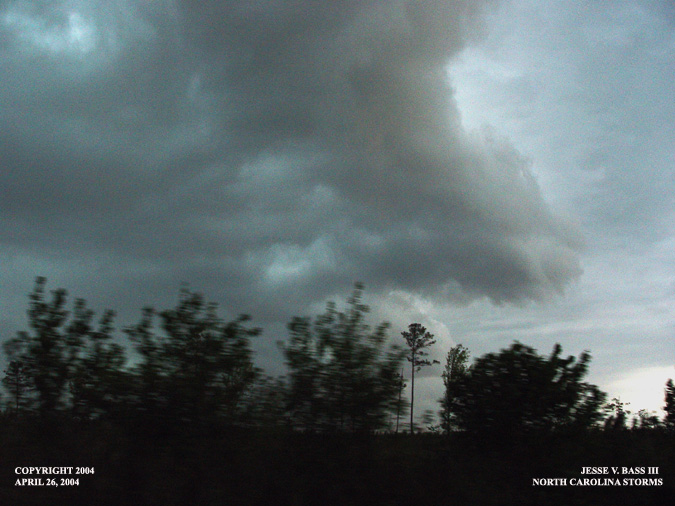 Here you can see it is almost on top of me. Slow traffic was allowing the gust front to almost over run me.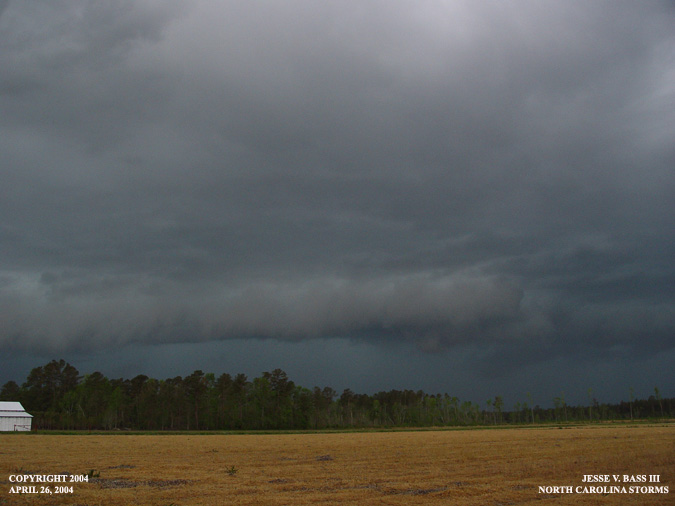 Finally heading east and ahead of the the big thunderstorm line, Bill and I stopped for a quick photo.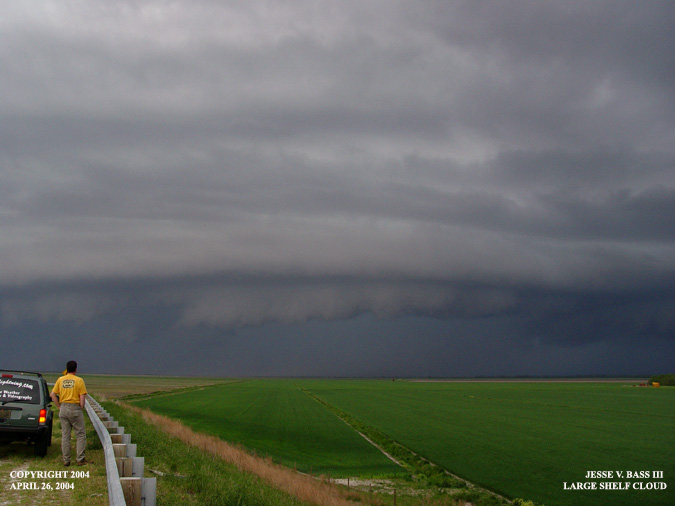 In the next few photos, we had finally reached Elizabeth City, NC where we turned south on Rt. 17. This was the southern end of the line that was quickly moving northeast. After several photos and some quick video, we had to quickly hop in the back of our SUVs to stay dry and continue to shoot video. We had 40mph + gusts from this storm and very heavy rain. Saw several lightning flashes and one cg.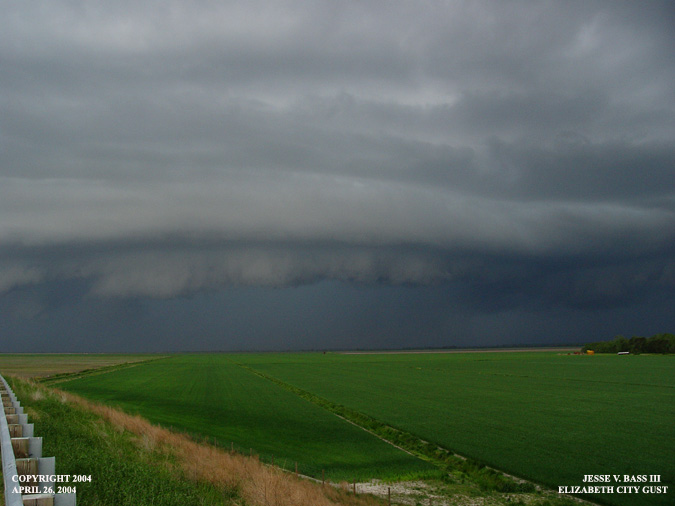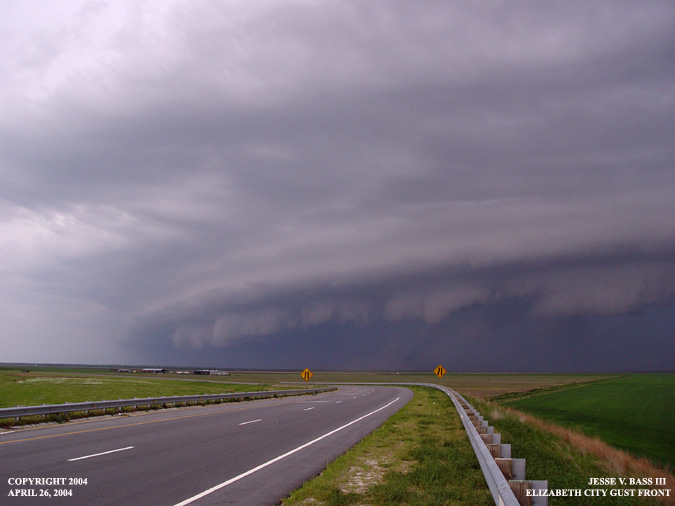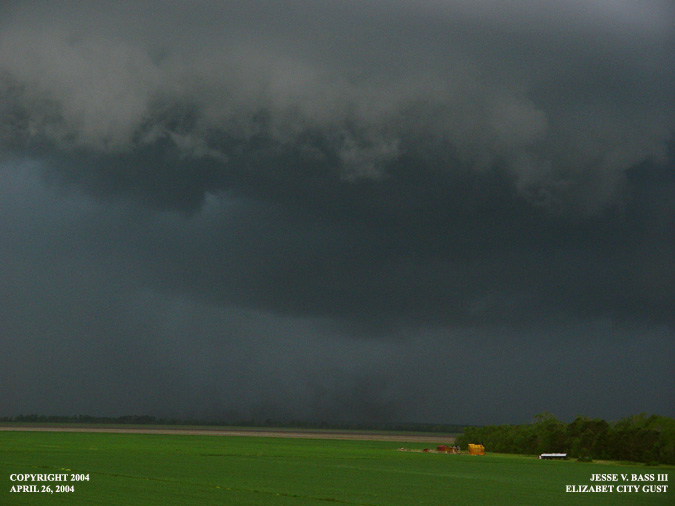 In this photo you can see under the shelf cloud dust and dirt being blown into the air by the strong gusty winds.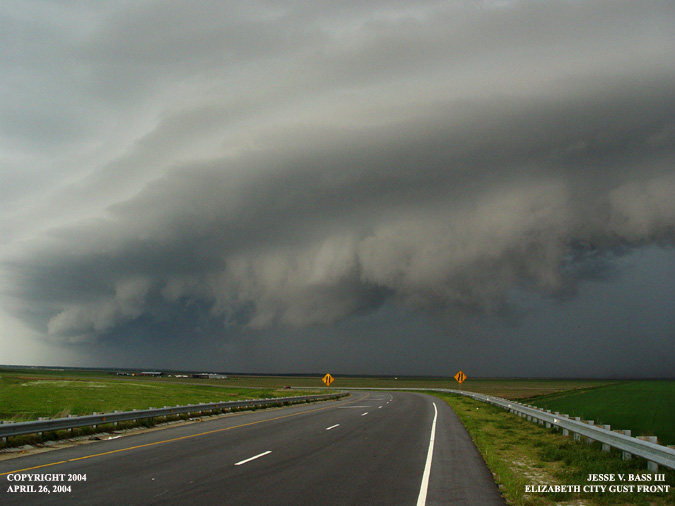 All Images Copyright Jesse V. Bass III and VaStormphoto.com

Copyright 2004 All Rights Reserved