SEVERE STORM OVER NORFOLK
August 1, 2000:
After a long, hot day a few thunderstorms developed in northeast North Carolina on the backside of a strong Bermuda high. These storms as they moved northeast into Virginia, began to quickly intensify. This particular storm moved up through Chesapeake and over the city of Norfolk, Va. I drove to downtown Portsmouth to a parking garage that would allow me to get high enough to clear most of the trees along the boardwalk and start shooting away. From the third floor of the garage I was able to see almost all of downtown Norfolk. The first two photos from the garage are of the First Union Tower next to Waterside.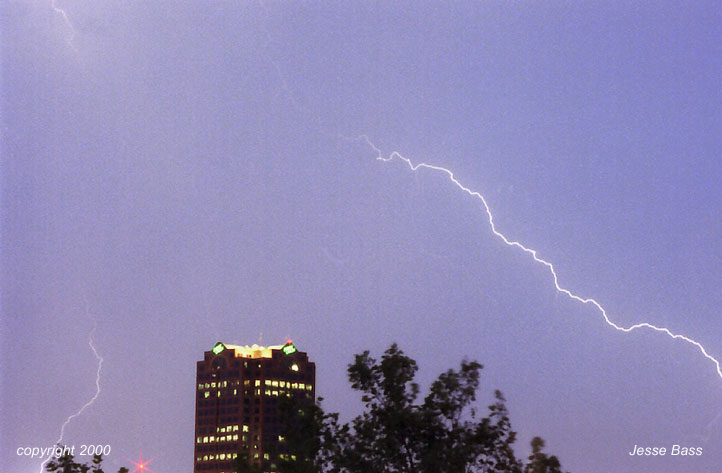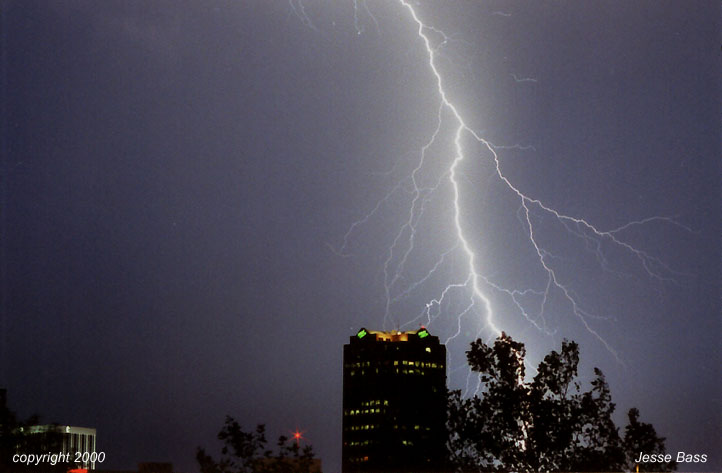 Several photos after these two were just washed out. The exposures were just too long and the lightning was close and too bright. The storm moved on to the northeast getting out of range from my location to have a clear shot. So I left the garage and went just down the street when I saw a huge bolt in the rearview mirror. I found a side road in a small neighborhood looking back towards Norfolk and set the camera up once again. After waiting several minutes and wasting a few frames with no lightning, it finally started to rain in Portsmouth. Running out of time with the rain closing in, I prayed as I opened the shutter the last time. " GOD please give me just one more bolt right in front of the camera, and I will be gone". Just then, this bolt flew out of the cloud just over Nauticus Maritime Museum. Needless to say, I packed up just after and headed west to the Portsmouth campus where another small storm was passing over Hampton and Newport News.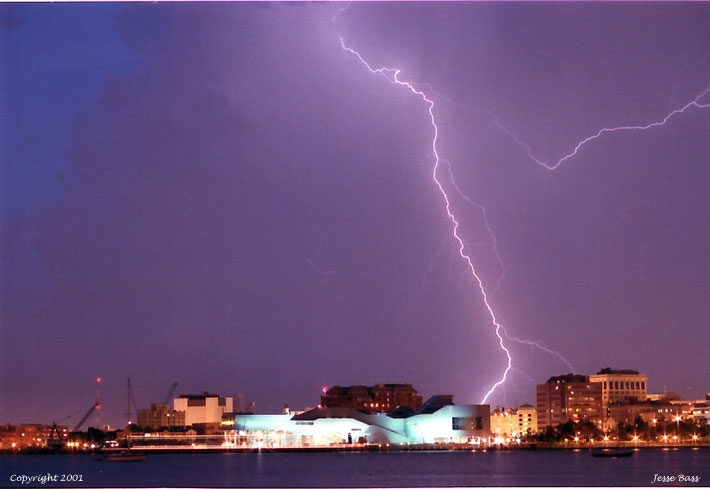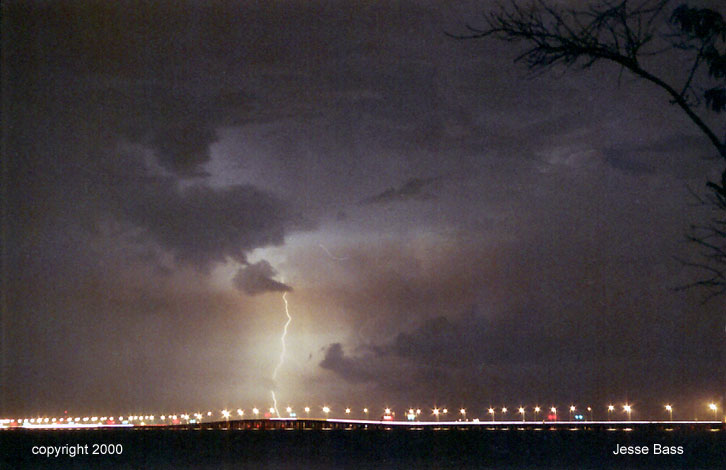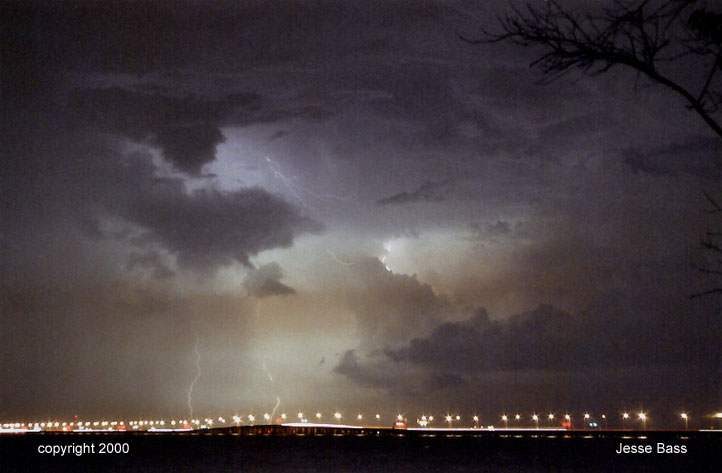 All Images Copyright Jesse V. Bass III and VaStormphoto.com
Copyright 2004 All Rights Reserved