SOUTH VIRGINIA AURORAS
November 7-8, 2004
There was a big solar storm that moved through the atmosphere late on the evening of November 7th which lasted into the early morning hours of the eighth. I drove out to Suffolk, Va. to find a dark area to the north and northwest to be able to see the bright "Northern Lights". Below are several photos taken with my new Nikon D70 digital camera. The exposures lasted anywhere from 30 seconds at f/5.6 to 2 minutes at f/5.6. There is another solar storm forecast to happen tonight, November 8th, and I will be out shooting if it happens.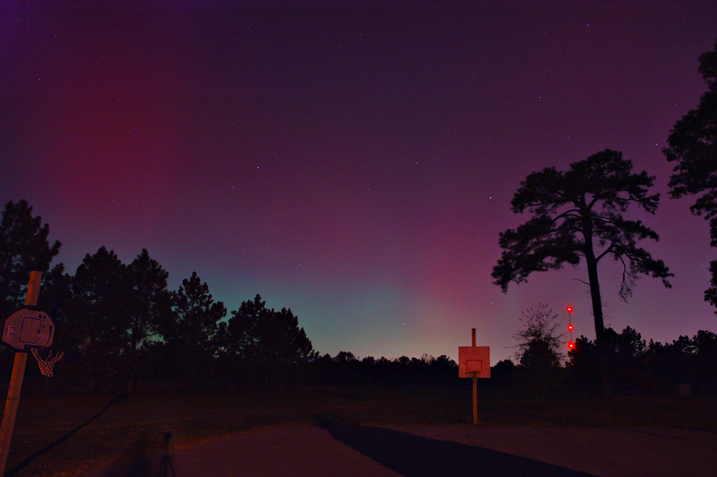 This was taken from a small school in Suffolk on Sunday night. Te exposure was 30 seconds at f/5.6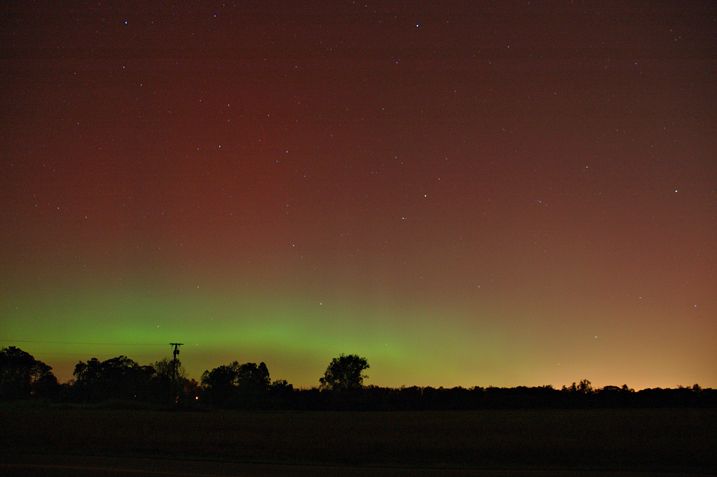 After shooting a few photos at the school I headed a little further west to see if I could get a better shot at the northern sky. I found a good opening to the north and could see the beautiful green and red colors illuminate the sky.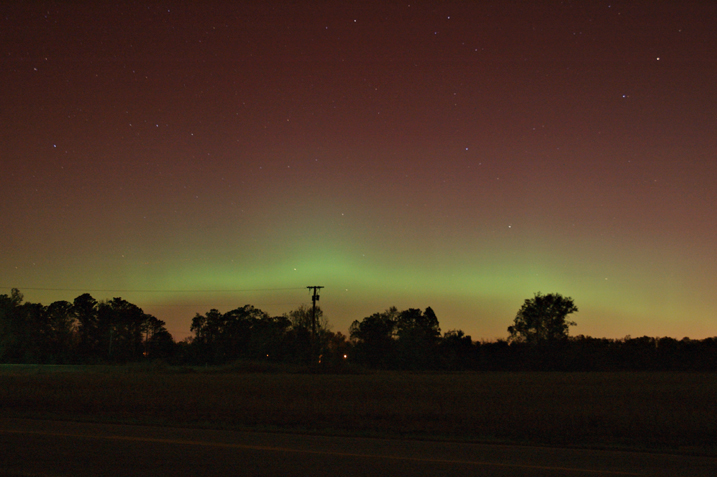 Here the aurora was starting to intensify quiet a bit as it started to reach its peak. That peak lasted about 20 minutes or so and just about faded out completely after 1am.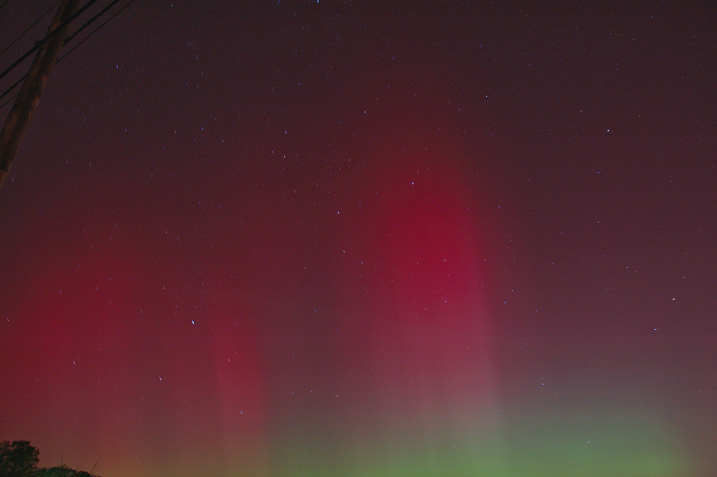 As the aurora continued to intensify, I zoomed in tight to get a close up shot. Exposure at 30 seconds at f/5.6.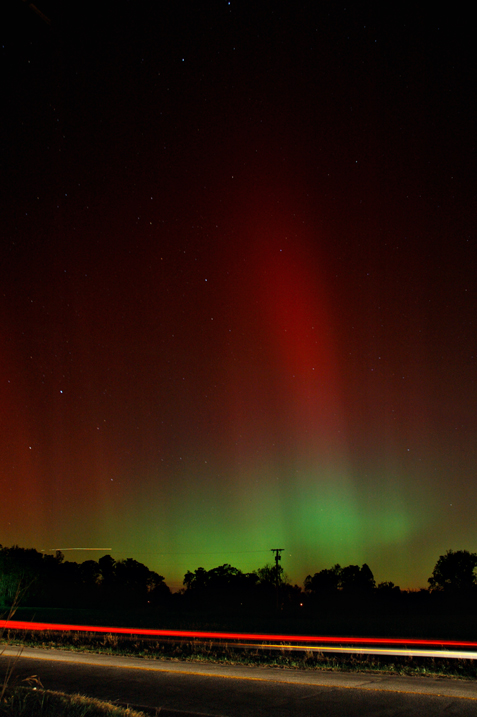 Nearing the peak intensity the colors were bright and brilliant. Exposure was 1 minute at f/5.6.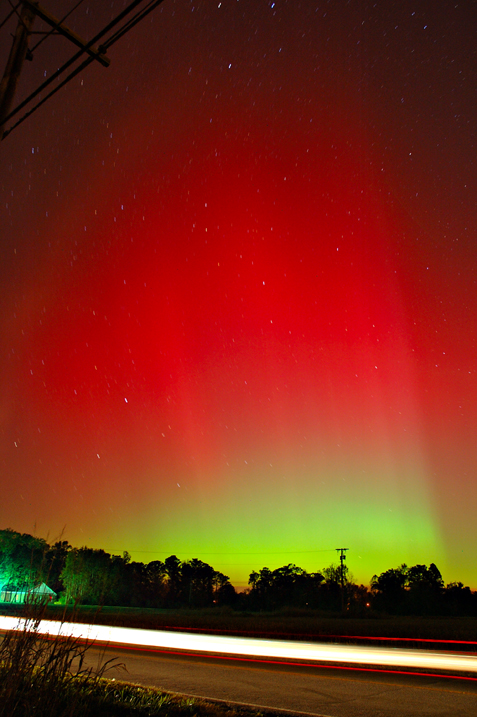 At the aurora's peak intensity, the exposure was at 2 minutes at f/5.6. After this burst, it quickly started to fade out.
All Images Copyright Jesse V. Bass III and VaStormphoto.com

Copyright 2004 All Rights Reserved