HURRICANE CRISTOBAL SWELL IN RODANTHE, NC.
August 28, 2014
Cristobal became the third named storm of the Atlantic hurricane season and the third to become a hurricane in 2014. Once again, just like Bertha, Cristobal would become a hurricane once it reached the Bahamas around August 25, 2014. With max winds reaching 80mph near the center, Cristobal would generate large waves once again that would run the east coast as he made his way out to sea and missing Bermuda as well.
I headed down to Rodanthe once again but this time I waited a day later for the swell to relax some and for conditions to be much better than what I saw with the Bertha swell a few weeks earlier. I stopped at Mirlo Beach along Hwy. 12 on Hatteras Island just before Rodanthe first thing in the morning to meet up with a facebook friend and fellow photographer Dennis Quigley. Dennis would be in the water with his GoPro camera shooting shots of the waves and surfers when I arrived. We would eventually meet and chat a while as the surf was head to a foot over at times that morning pounded the coastline. He had to leave just before noon and I would head on into Rodanthe and meet up with my high school surf buddy Jimmy Vinson.
Jimmy and I have been trying for a few years to meet up on a good surf day down in Hatteras to shoot a session. Thursday would finally be the day and we went onto the beach just north of the Rodanthe Pier for the afternoon surf session. He had a pretty good afternoon session in the head high or larger surf on the north side of the pier. With a northwest, or offshore breeze the waves pitched and broke nicely on the sandbar up and down the beach creating barrels everywhere.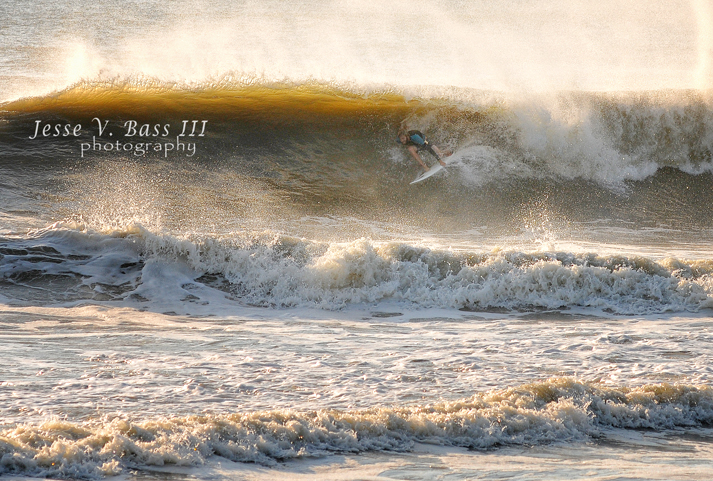 Morning dawn patrol in at Mirlo Beach on the Outer Banks.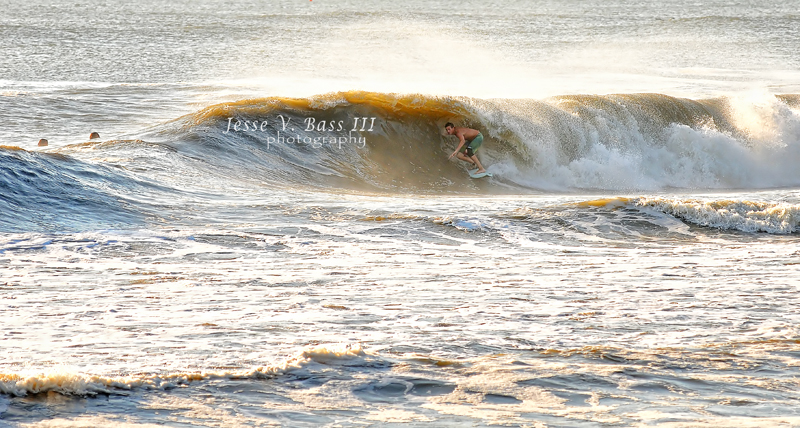 Surfer getting in the barrel in the early morning sunrise.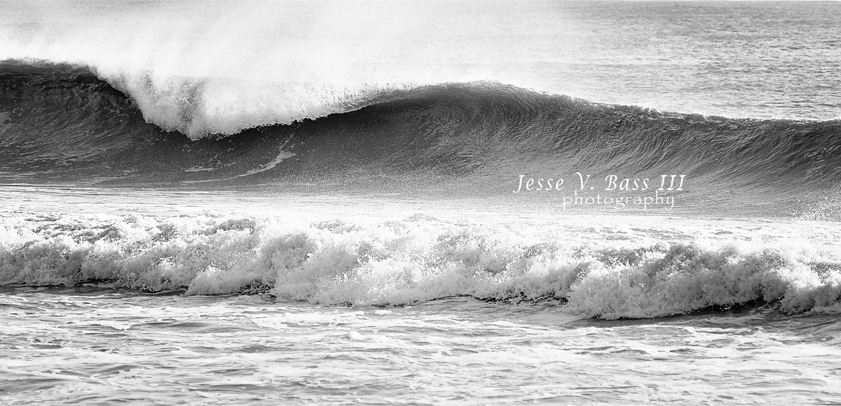 One of the perfect peaks that morning that was that went unridden.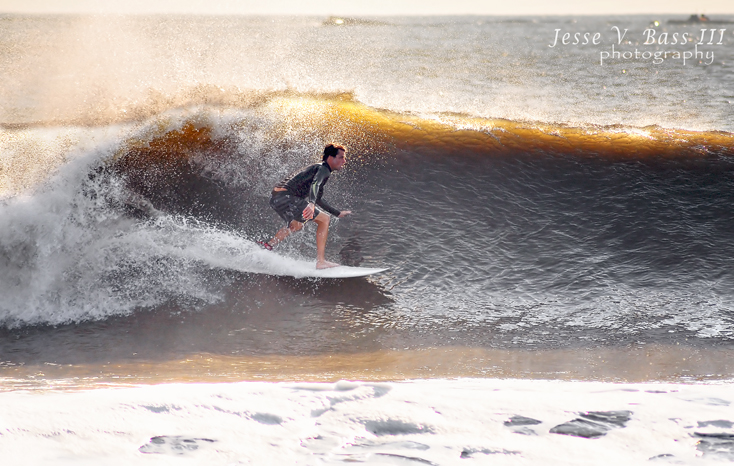 Water wasn't as clean as it was with the Bertha swell, but nearly perfect conditions.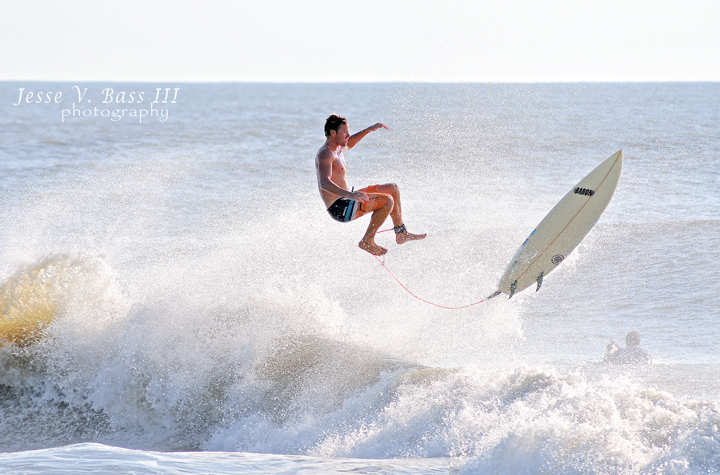 Big waves sometimes meant big wipeouts as well.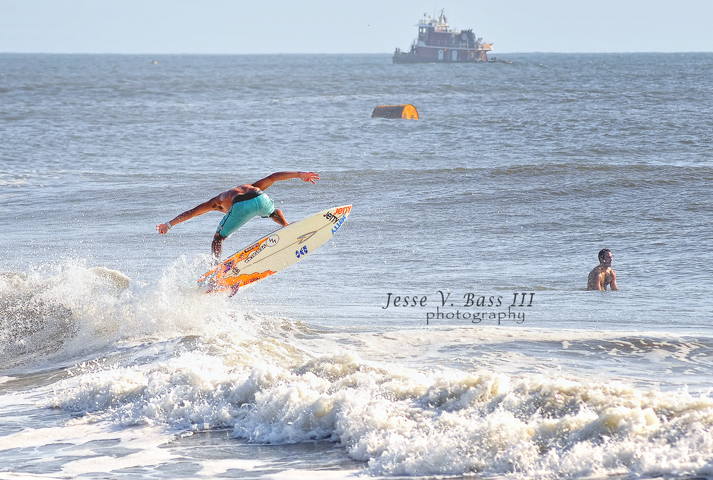 Surfer catching air in the early morning sun.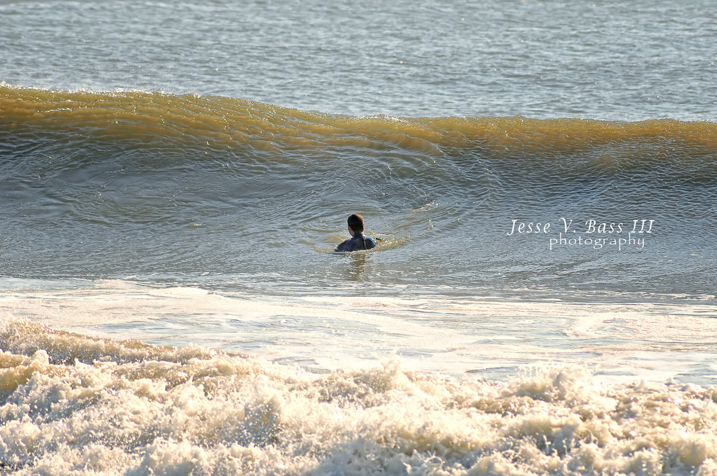 Dennis Quigley in the lineup in Mirlo shooting with his Gopro.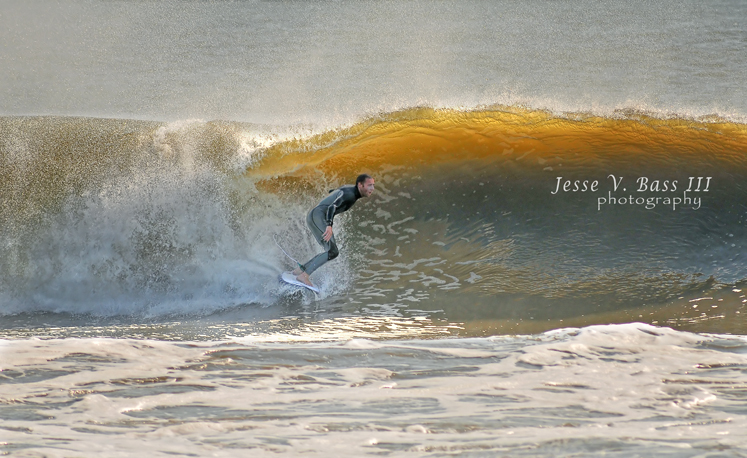 Some of the waves looked perfect as they pitched out on the sandbar.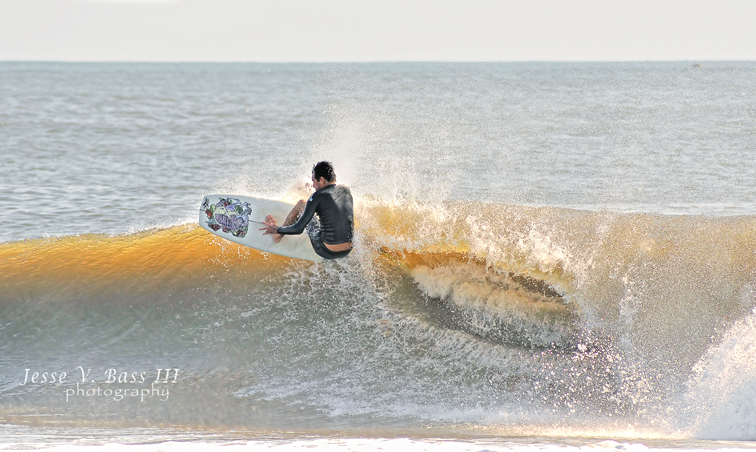 Surfer going for a floater off the lip.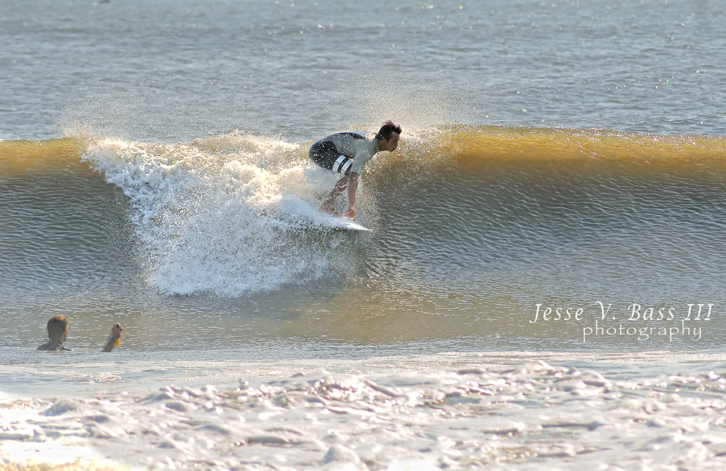 Dennis in the lineup shooting a surfer dropping in on a nice left in Mirlo.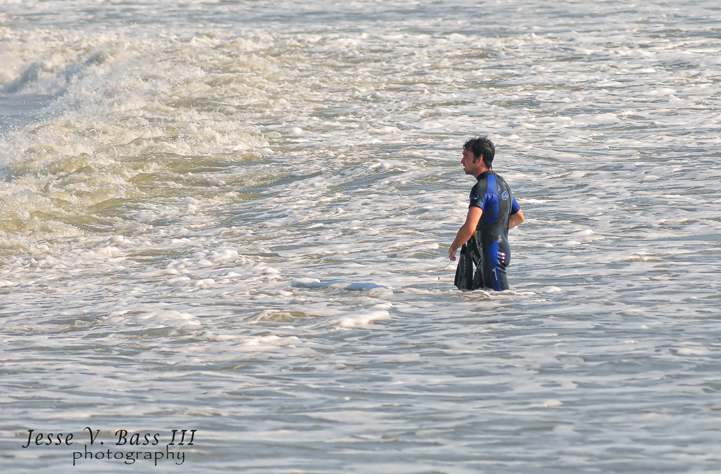 Dennis Quigley heading in after a great morning session.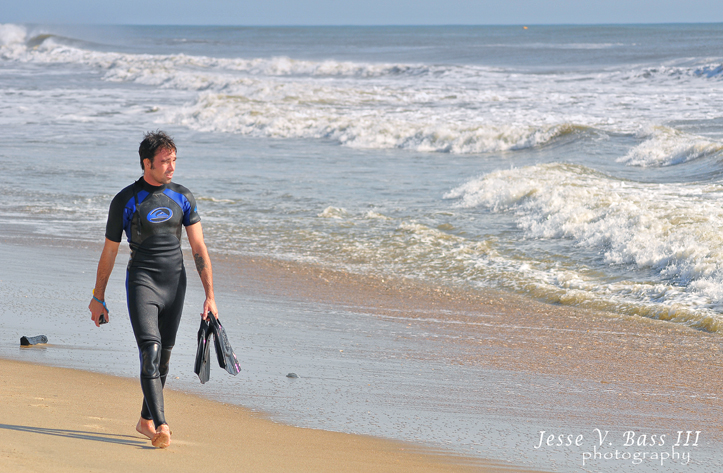 Dennis walking down the beach to my location before he had to head back home for work that afternoon.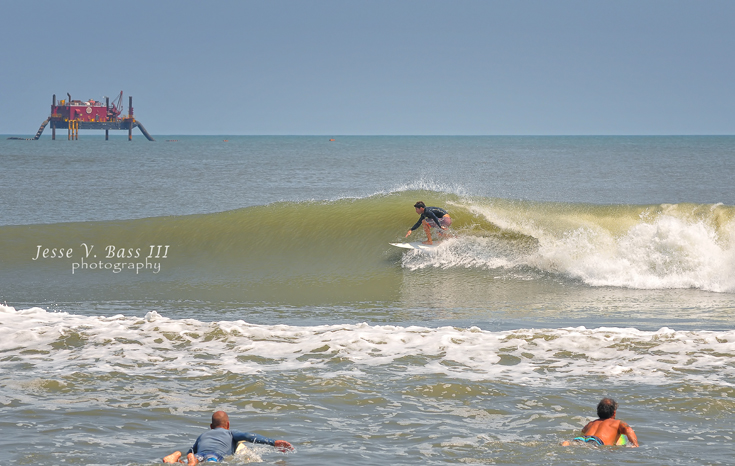 Jimmy Vinson on the right and his friend Vincent Fratoe paddling out as a surfer catches a nice wave and barrel in the early afternoon.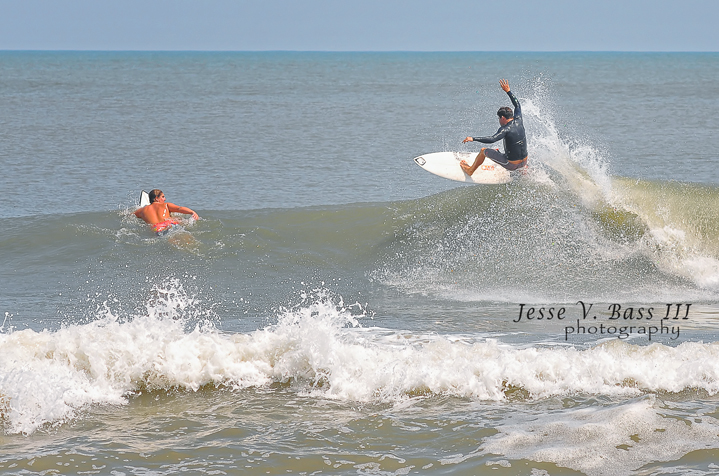 Same surfer as above hitting the lip hard after his tube.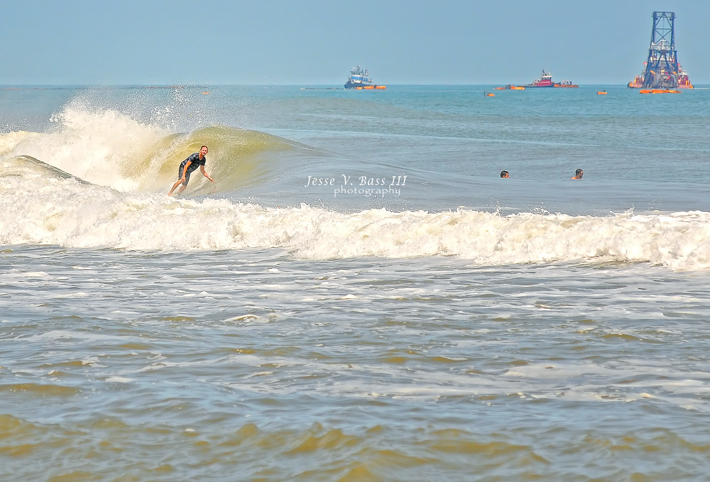 Looking north up the Rodanthe beach.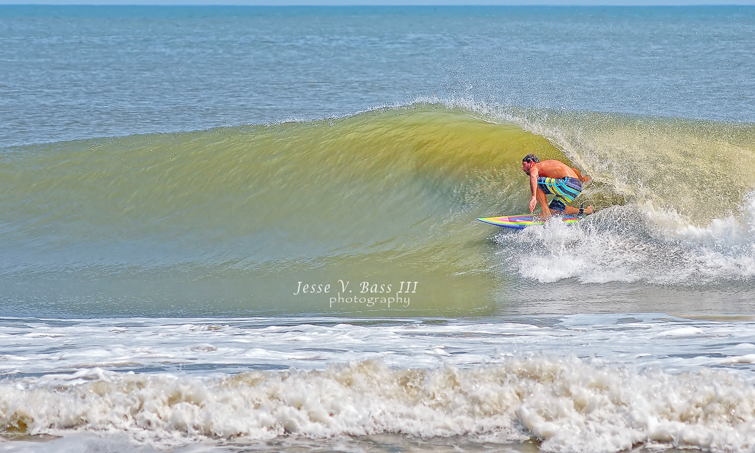 Long time buddy Jimmy Vinson getting tucked into a Cristobal barrel in Rodanthe.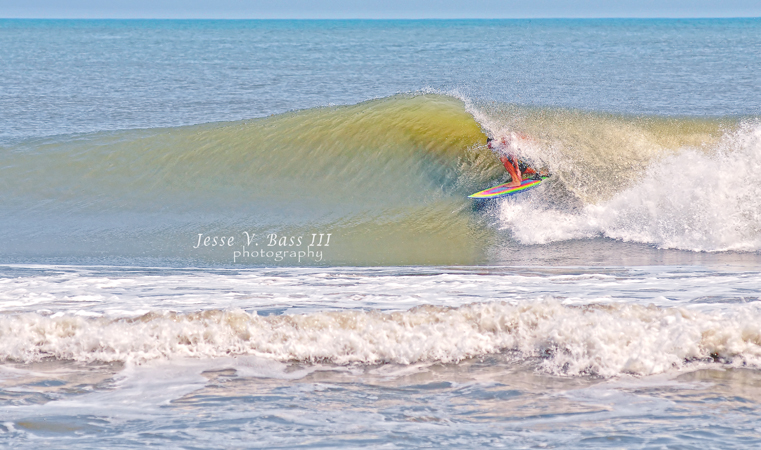 Jimmy tucked in nice and tight!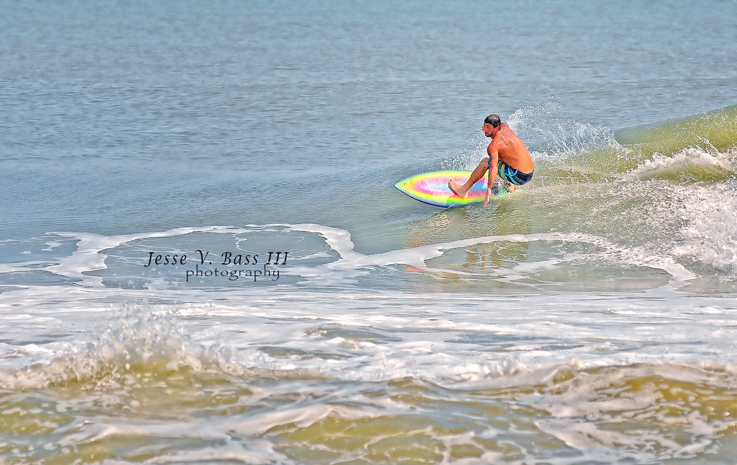 Jimmy about to hit a nice cutback in Rodanthe.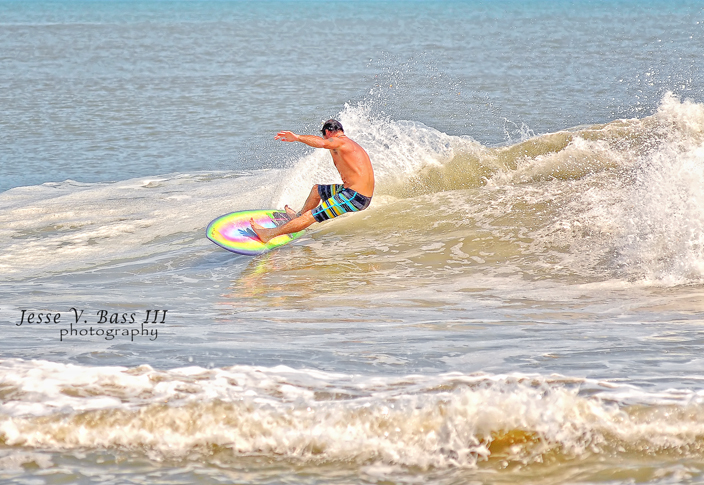 Jimmy nailing it hard.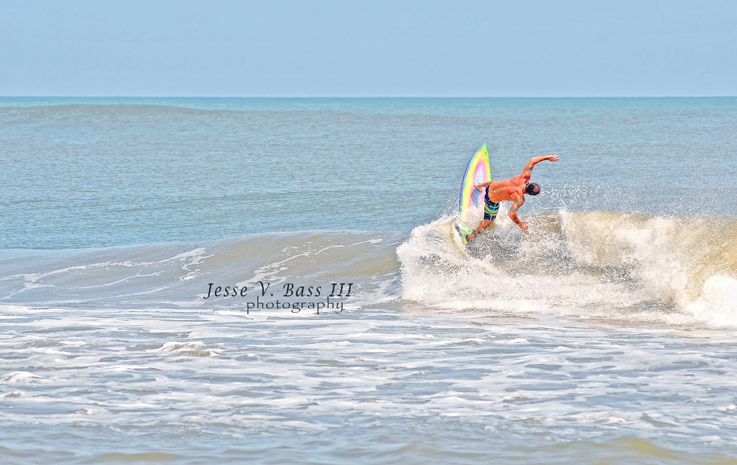 Jimmy about to launch himself for some summer time air!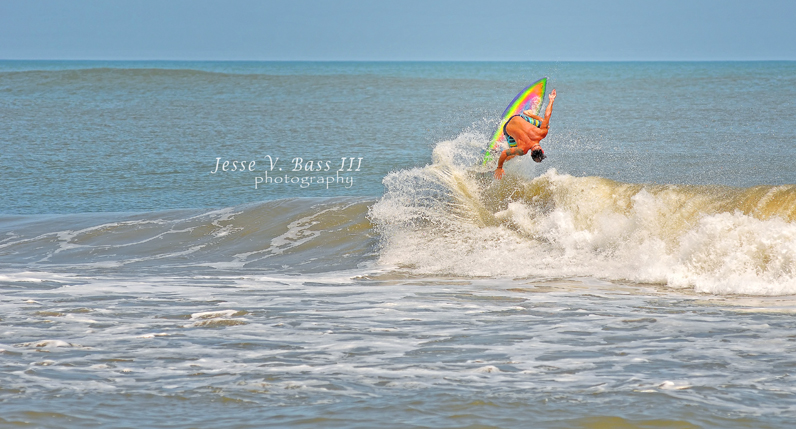 In 3...2...1...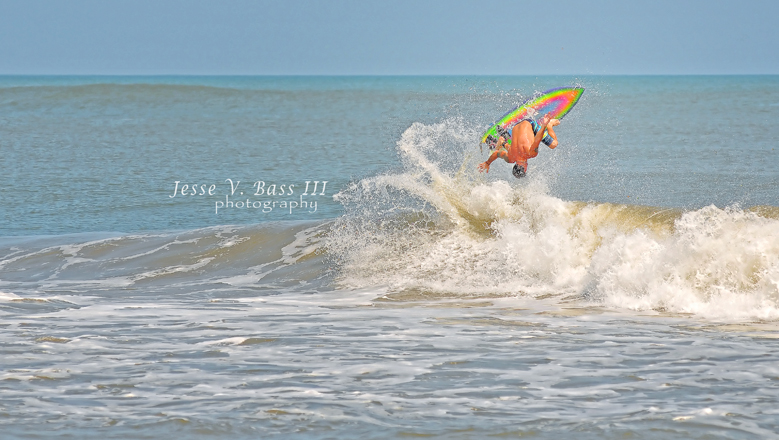 We have lift off!!!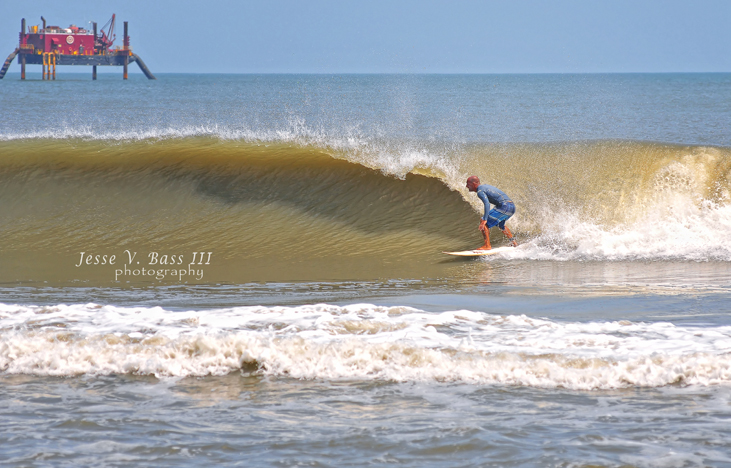 Jimmy's friend Vincent Fratoe charging a nice right in Rodanthe.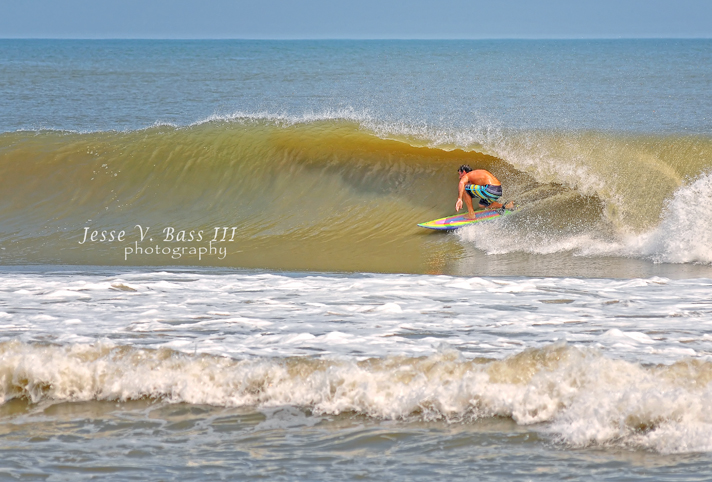 Dropping in on a nice barrel once again.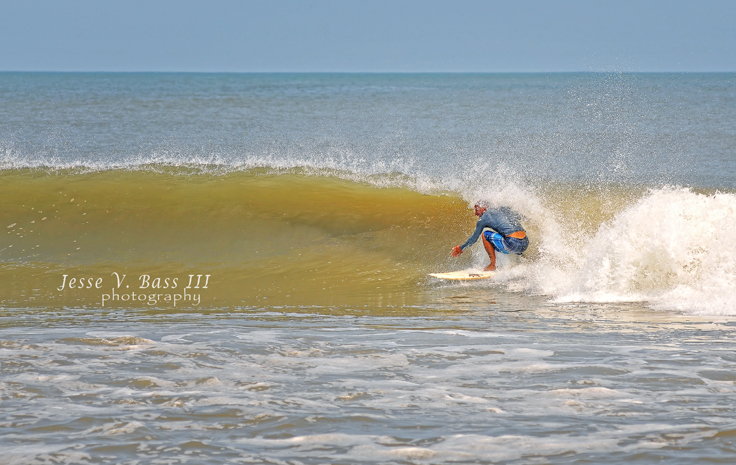 Vincent getting covered by a nice tube from Cristobal.
This paddle boarder, Brit Simon, caught some great waves but I always seemed to miss him on the nicer ones.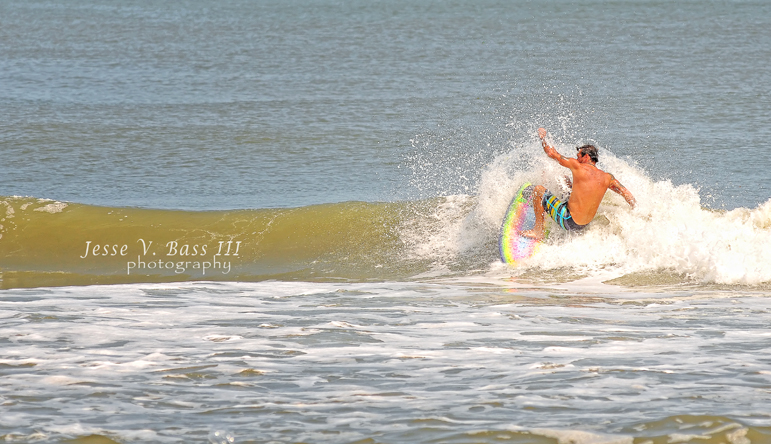 Jimmy on a small inside break.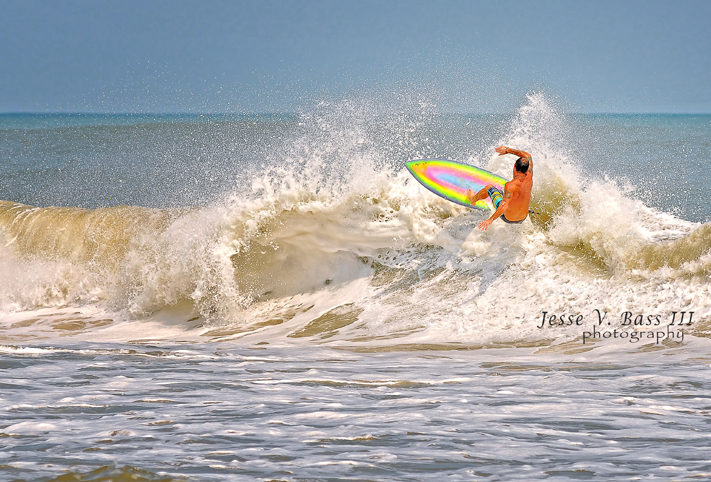 Hitting it hard for his final wave of the day before heading to work!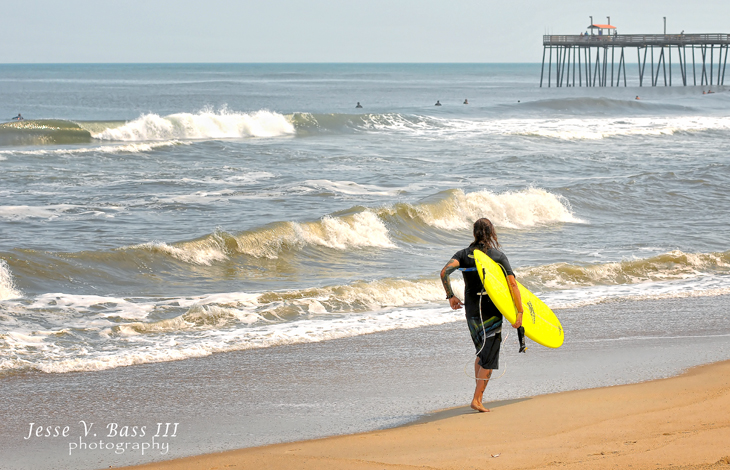 Another one of Jimmy's friends, Chester Bailey about to hit it near the Rodanthe Pier.
All Images Copyright Jesse V. Bass III and VaStormphoto.com
Copyright 2014 All Rights Reserved