TROPICAL STORM HENRI: CEDAR KEY, FLORIDA
SEPTEMBER 4-5, 2003
Tropical Storm Henri developed in the eastern Gulf of Mexico in the afternoon hours of September 3rd as a tropical depression. The Hurricane Intercept Research Team stayed in contact and discussed plans to head to the west coast of Florida should Henri continue to move slowly and show signs of development. As we watched the the satellite photos and the advisories from the National Hurricane Center, we decided it was time to head out for the first mission of the 2003 season. Henri's highest winds would reach 50mph while over the Gulf. However, shear in the upper atmosphere would inhibit development and help to weaken the system before landfall on the sixth. We would leave Cedar Key in the late afternoon hours of the fifth to head home due in part to the unorganized appearance on satellite and radar and it did not look likely to regenerate.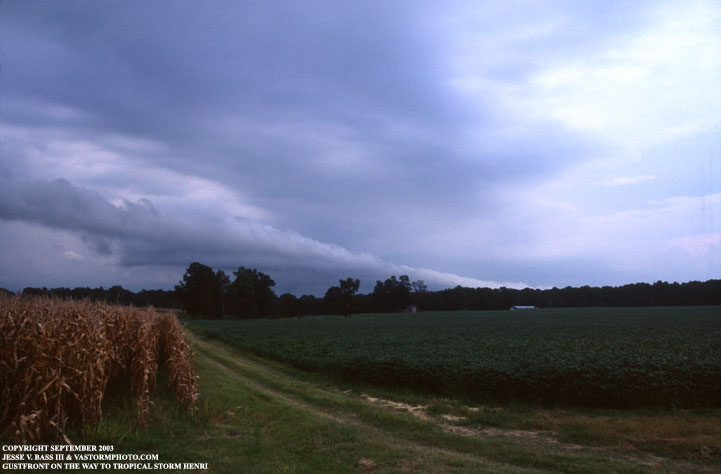 This photo was taken on September 3, 2003 as I headed to Wilmington, North Carolina to meet Mark and John for Henri. There was a line of severe storms in Hampton Roads after I left and this was a gust front taken near Emporia, Va. before I got on I95 south.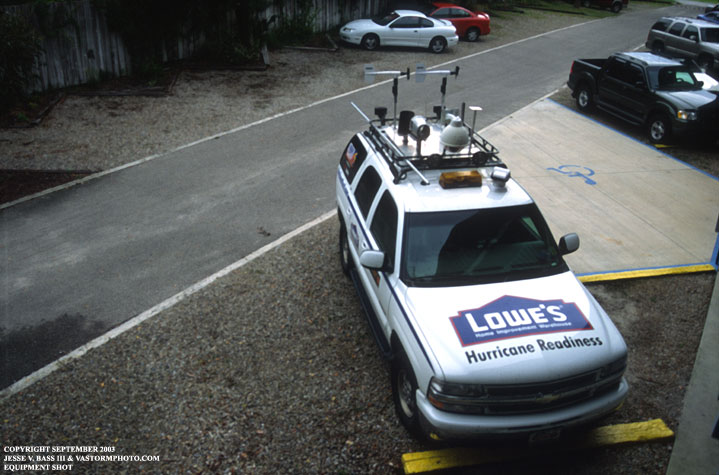 After we arrived in Cedar Key, Florida on the fourth, I stepped out onto the second floor balcony of our hotel a took this shot of the Chevy Tahoe with all of the new equipment on the roof. This was the Tahoe's first mission.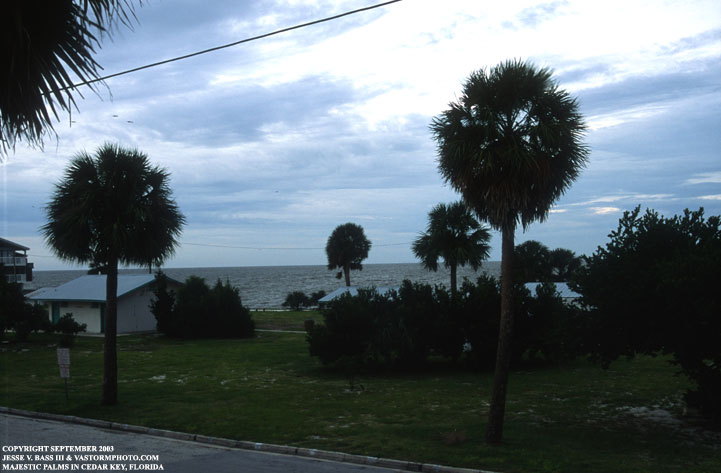 I then walked down stairs and around the building to see the Gulf of Mexico. Here you could see virtually no wind or rain with a weak tropical storm off shore.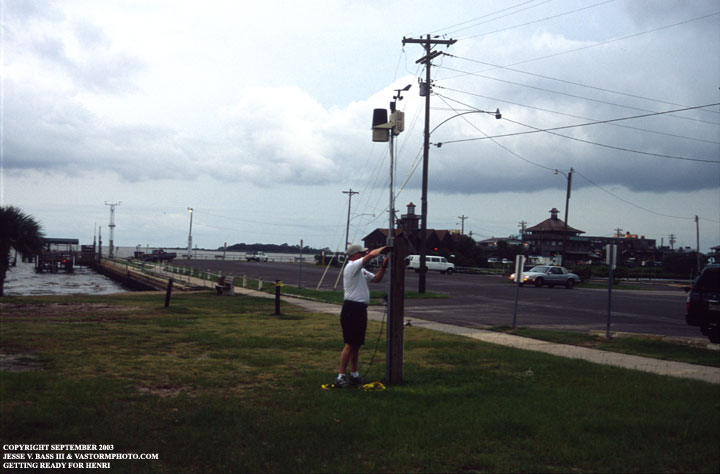 Here team member John Van Pelt was hooking up his Davis weather station to this pole to record Henri's winds and rain from a stationary point while we were out in the Chevy Tahoe.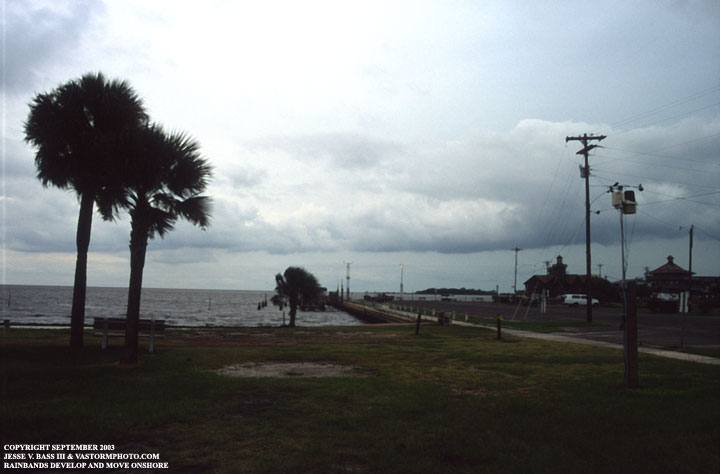 Here John had finished the weather station and in the distance we could see a few small rainbands developing and trying to push on shore. We would only see a sprinkle from this band.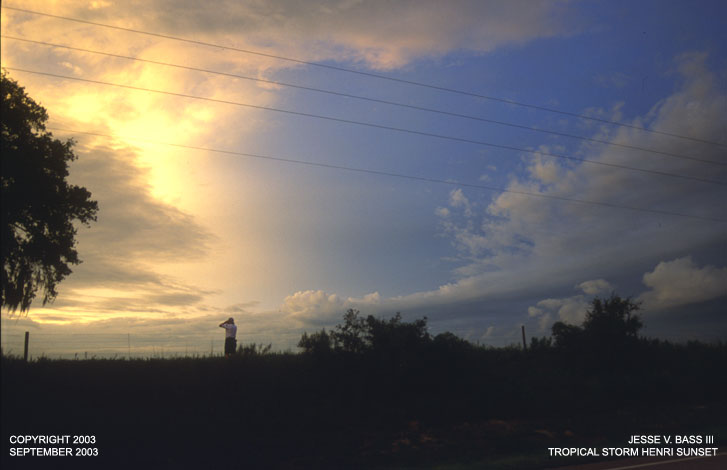 Late in the day on the fifth, Henri would just loose its shape and really begin to weaken just before landfall. So we decided to head home before landfall. As we left Cedar Key, we could see the broken clouds and rainbands of Henri around us. To our north we saw this beautiful sunset. The next few photos are of that sunset.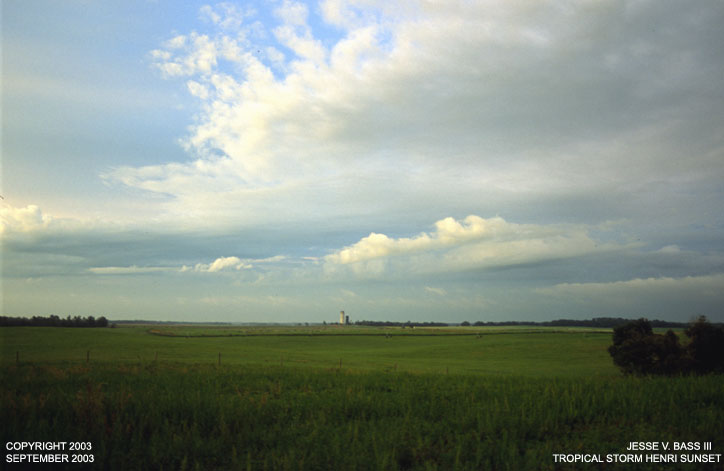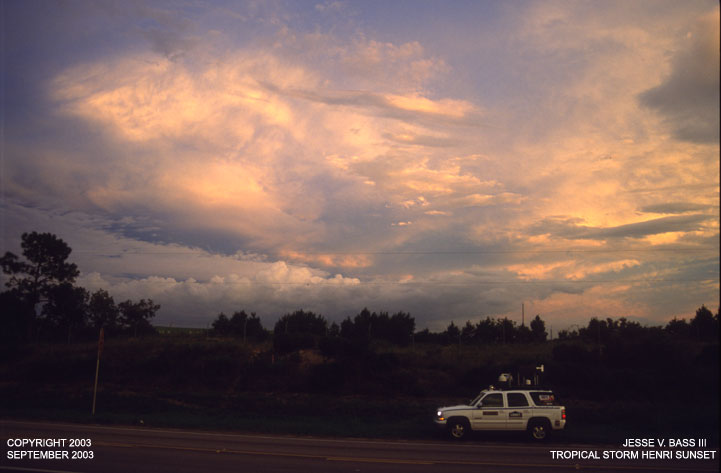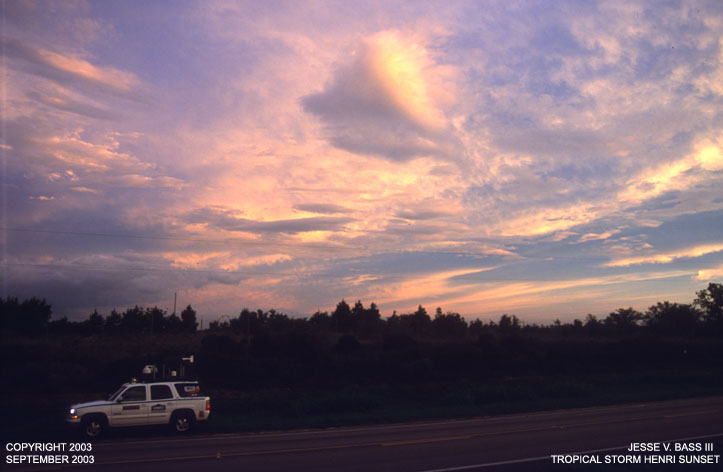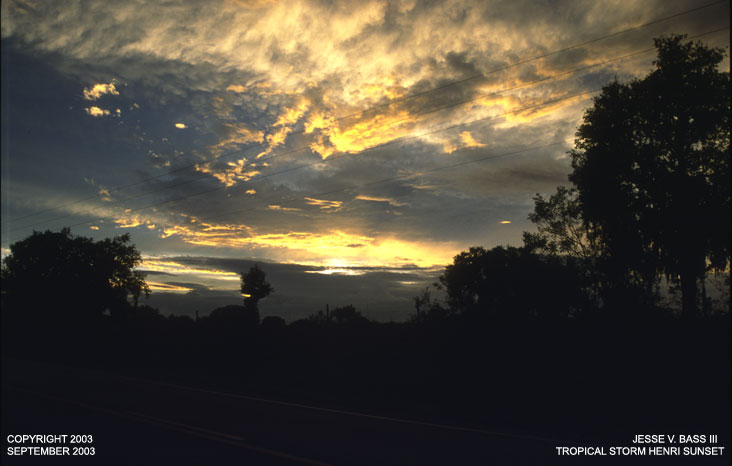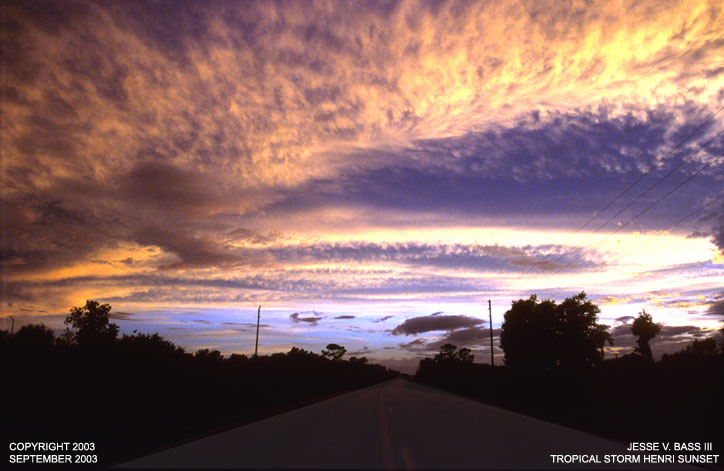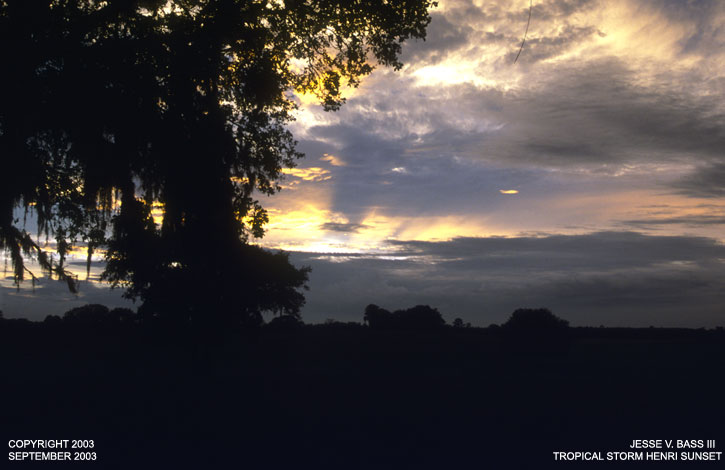 All Images Copyright Jesse V. Bass III and VaStormphoto.com

Copyright 2004 All Rights Reserved