SLOW MOVING THUNDERSTORMS DUMP HEAVY RAINS IN NORFOLK
July 25, 2004
Several slow moving thunderstorms developed in the region today and dumped some locally heavy rains over the area. There were several reports of a funnel cloud near I 664 today in the Chesapeake, Portsmouth, Suffolk city borders. When I arrived in the area, the biggest thing I saw was a lot of scud cloud development near the ground and being lifted into the storm. This is moist warm air that condenses into clouds and was being pulled into the storm. With a little wind blowing in the area, it did appear that the clouds were rotating. I did not see any funnels. after waiting to see the how the storm would progress, I herd the NWS in Wakefield issue a flash flood warning for the city of Norfolk. I headed that way to see how the flooding was having an impact on traffic in the area. There are several usual suspect areas to check out and I went to two areas. Below are the photos of the storms developing near I 664 and the flooding in downtown Norfolk. I will have a brief video of the days events online tomorrow. CLICK HERE to see the video .....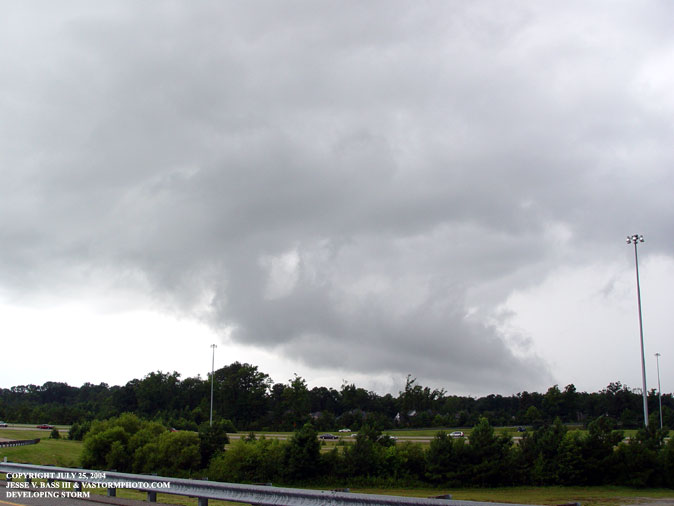 This is an area of heavy scud development looking west from Docklanding Road.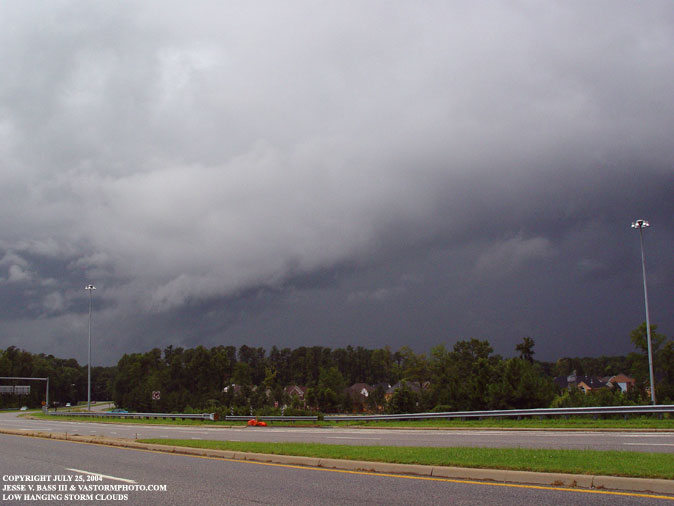 On the edge of the storm looking north west on Docklanding Road.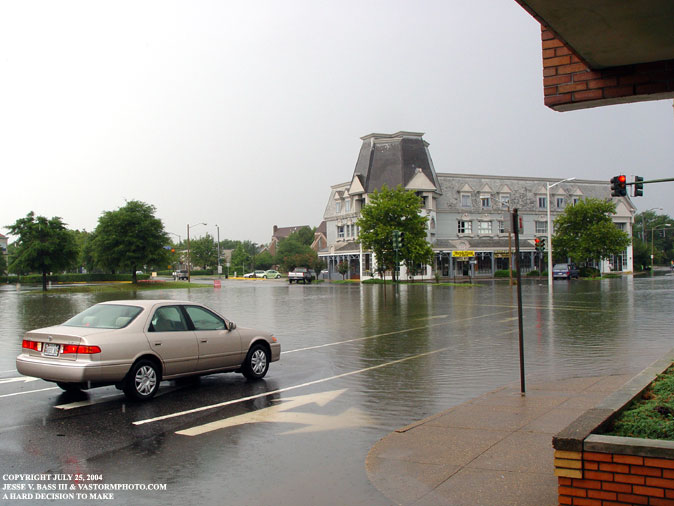 This is at Olney Road In Norfolk. In a heavy rain you can always find localized street flooding here.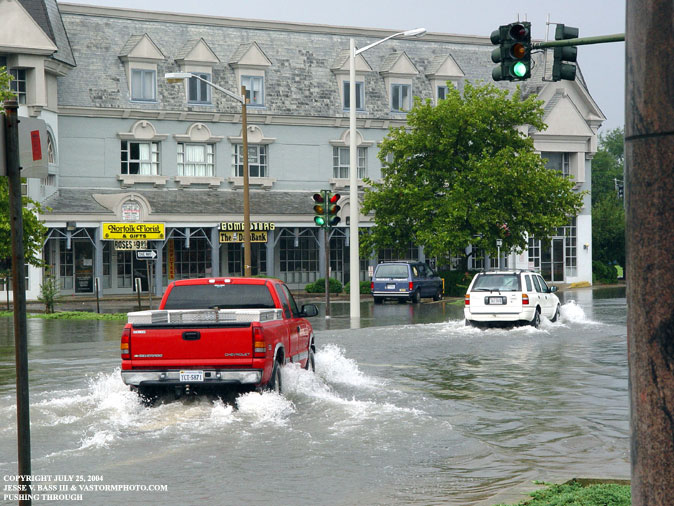 Many people across the city of Norfolk were out on Sunday. Many drove through flood roads and did not make it. These two vehicles made it, but this was after the rain had stopped some 20 minutes later. The water had come down quiet a bit.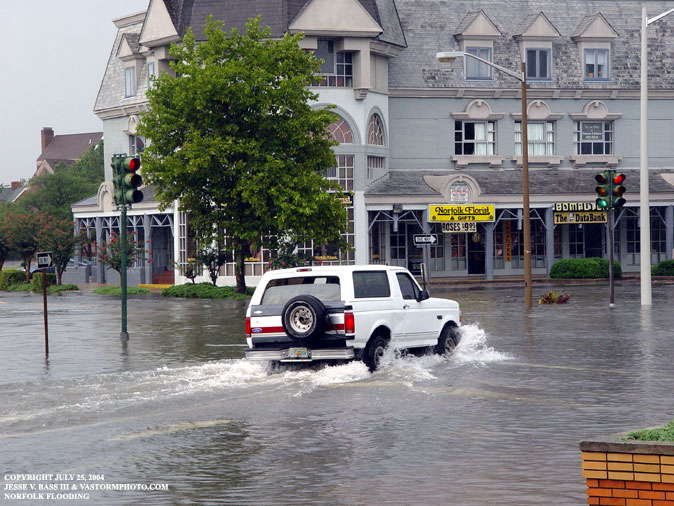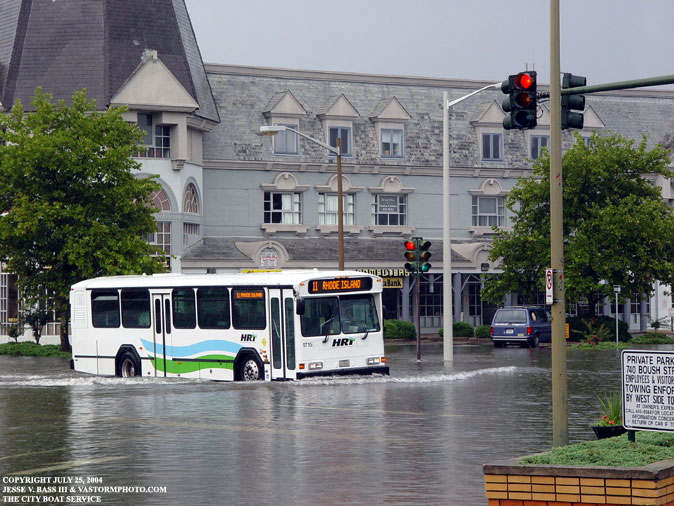 Just look how deep the water was to the door of this city bus. This was in the middle of the intersection with the water level receding.
All Images Copyright Jesse V. Bass III and VaStormphoto.com

Copyright 2004 All Rights Reserved