BIG STORMS IN HAMPTON ROADS
July 3, 2006
Another round of big storms moved through Hampton Roads producing hail, strong winds and nice cloud to ground lightning strikes. I started out going into south Chesapeake near Hwy. 17 as the first set of storms developed over the area and moved to the southeast. Unfortunately do to traffic and the manor in which they were moving, it was tuff for me to get into position for the storms, or even catch up to them. So I headed back toward northern Chesapeake and northeastern Suffolk where I would wait for the line of storms that was dropping into the area from the northwest. While I watched the radar and waited on the line, another cell started to develop over parts of Suffolk and Isle of Wight County. The storm developed quickly and dropped into northern Chesapeake and Portsmouth. I drove into the Churchland area of Portsmouth where once again I ran head on into strong gusty winds. I recorded a gust to 44mph on the vehicle once I stopped in a parking lot that had a large open area from where the wind was coming. But before I could get into the parking lot, a branch blew out of a tree near the road and slammed into the back of the vehicle. You can hear it on the video clip below. I eventually would leave the area and head downtown for some lightning opportunities. One close bolt hit a crane at the shipyard just across the river from where I was. The images below are video stills taken from the day.
STORM VIDEO CLIP: still to come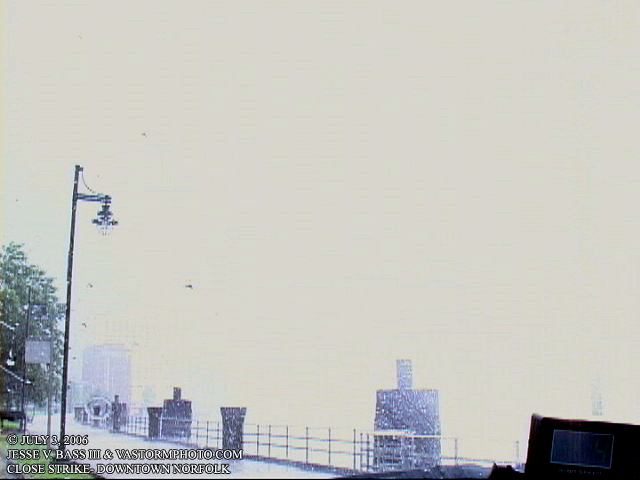 This video still is of the bolt striking the crane. It was close enough to blow out the frame where we can't see the bolt.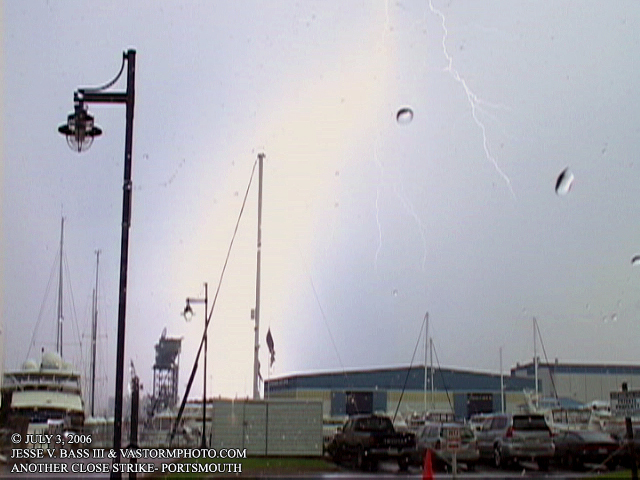 Looking south and east into Chesapeake, this was another very close bolt.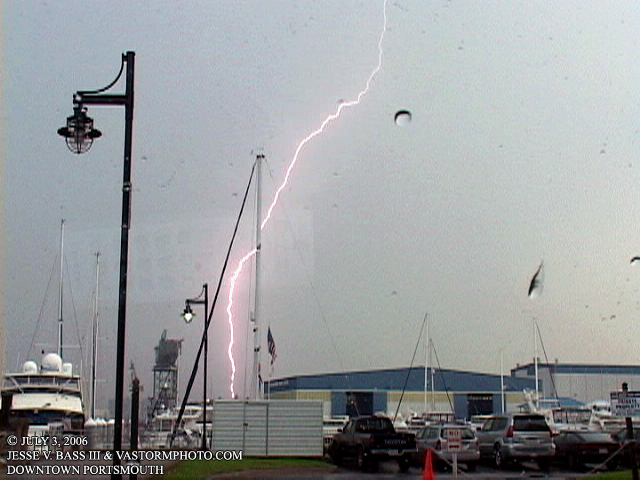 This is the bolt as it started to pulse and fade out.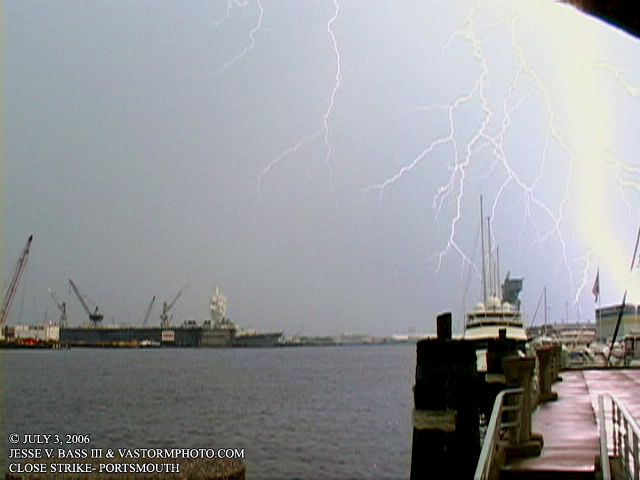 Another close, monster bolt that was just out of range to catch the view.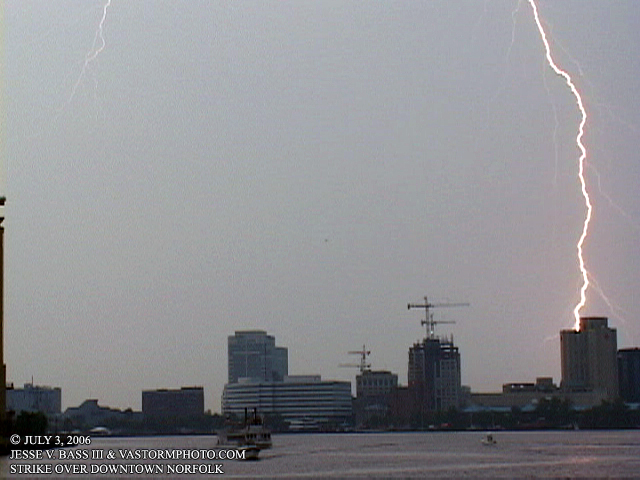 Looking into downtown Norfolk, another bolt flies over the city.
All Images Copyright Jesse V. Bass III and VaStormphoto.com

Copyright 2006 All Rights Reserved