DIEING THUNDERSTORM OVER HAMPTON, VA.
June 29, 2007:
With the threat of severe weather in the area as a cold front approached and daytime temps. in the mid and upper 90's, I was ready for those storms to fire. However, for some reason the storms just did not fire in the Hampton Roads area like expected. For the most part, the storms developed close to the North Carolina border and moved into the Tarheel state. Later in the evening a small line of storms developed to my north and west near Richmond and moved southeast. Watching the sky and radar I decided to go to the T.C.C. Portsmouth Campus where we would be able to see the storms approach from the north and cross the James River. The storms were severe warned for a bit as they dropped southward, but would begin to loose steam as they moved into Hampton and parts of Newport News. I managed to get a few shots off of some lightning as the storms turned eastward and never made it across the river.
Ignore the date in some of the photos, they were taken on the 29th of June. After I noticed I dated them wrong, I just did not have it in me to go back and re-date them at the time- lol!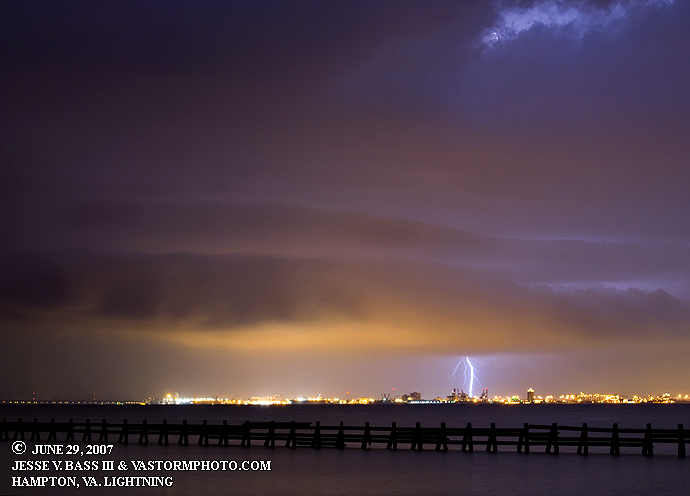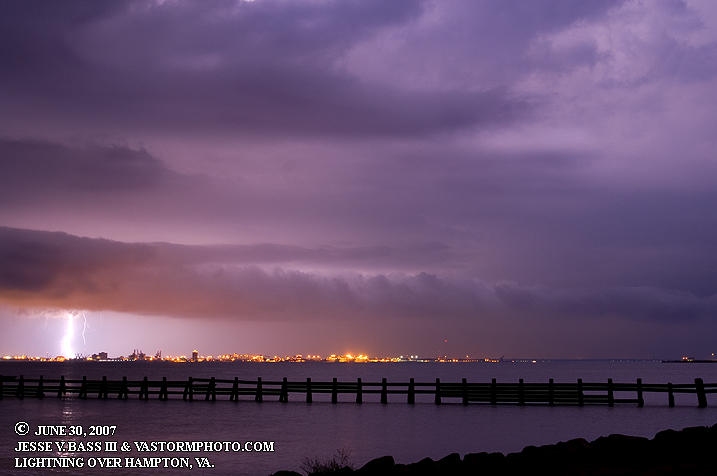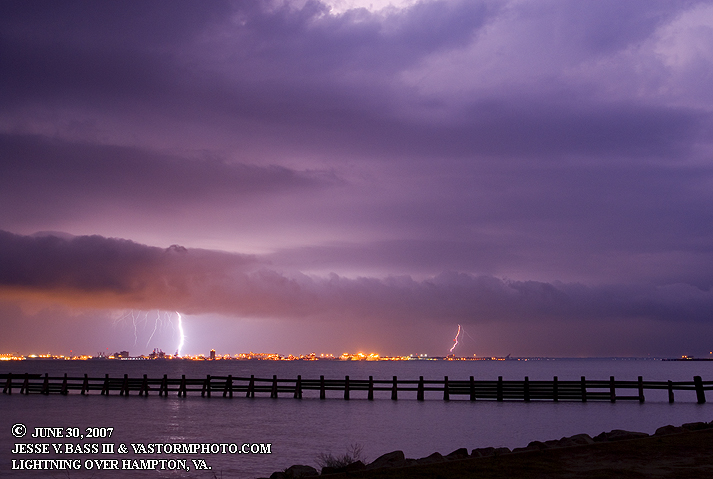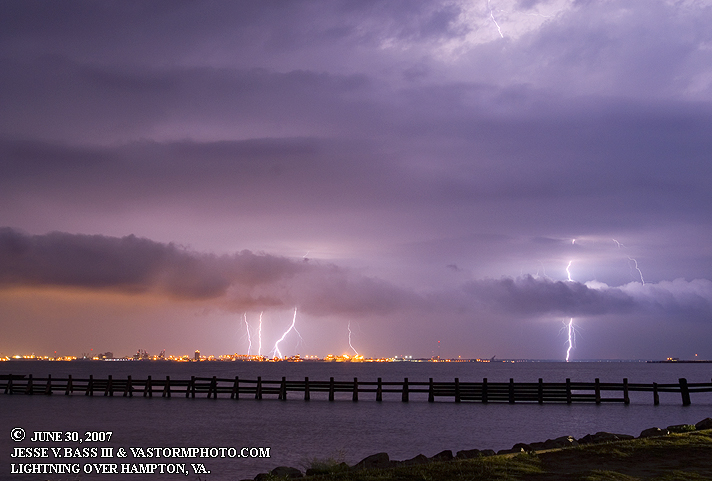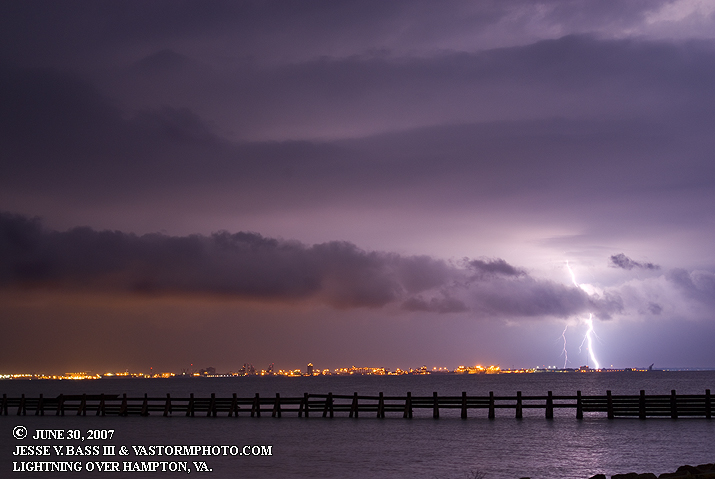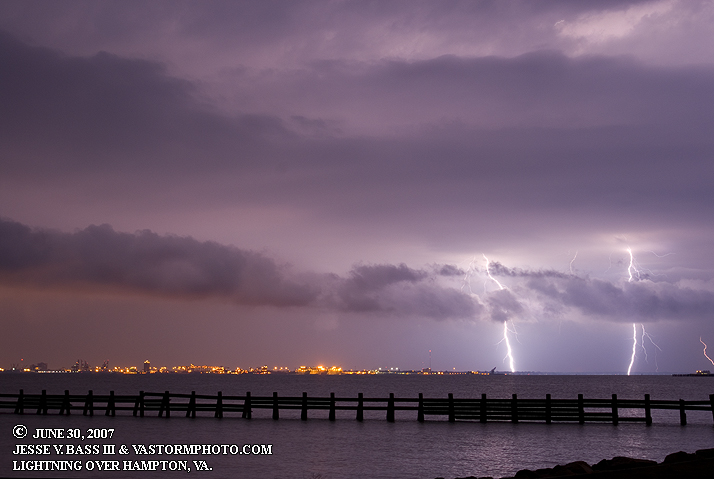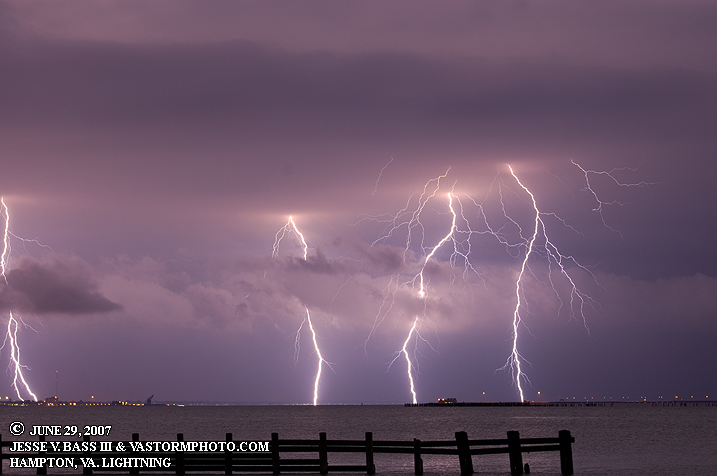 All Images Copyright Jesse V. Bass III and VaStormphoto.com

Copyright 2007 All Rights Reserved