THUNDERSTORMS IN CHESAPEAKE AND PORTSMOUTH
June 8, 2006:
Had a few afternoon thunderstorms move through the area, mostly south into North Carolina early on. I noticed that a cell was developing west of Chesapeake quiet quickly so I decided to turn around and head back north where I pulled over near The Dismal Swamp. The storm moved just northeast of me where I was able to get a few nice bolts on video. Later I went to downtown Portsmouth to a parking garage where I thought the storm would eventually pass over me. Well, it never happened. The storm was stopped west of the city in Suffolk. Below are a few video frame grabs from those storms.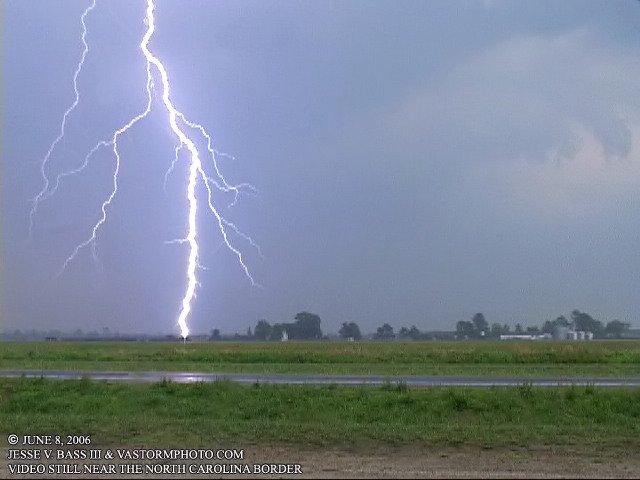 Nice big bolt here near The Dismal Swamp along Hwy. 17 looking east.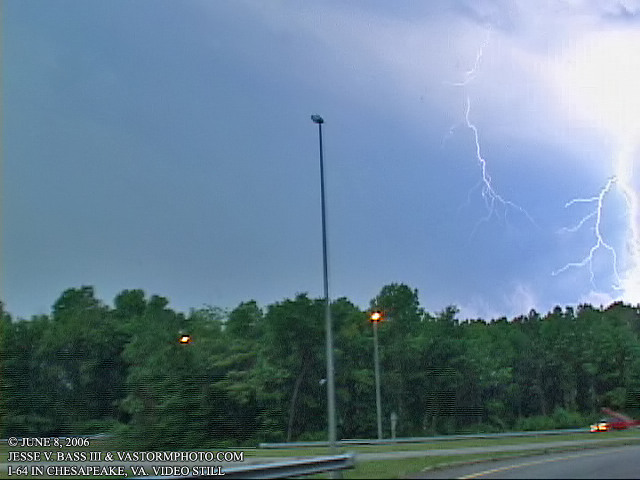 Getting on the interstate on I-64 near South Military Hwy.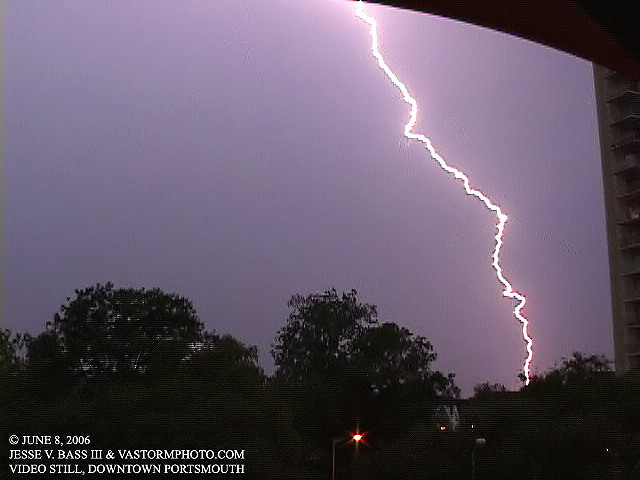 From the parking garage in downtown Portsmouth looking west toward Suffolk.
All Images Copyright Jesse V. Bass III and VaStormphoto.com

Copyright 2006 All Rights Reserved