SEVERE, TORNADIC STORM IN SOUTHEAST VIRGINIA
May 23, 2005
Late in the day a large isolated thunderstorm developed near the Richmond, Va. area and moved southeast toward Hampton Roads. This cell would have several severe warnings issued with it until it reached the Surry county area shortly after 5pm. It would then develop what looked like a weak tornado or gustnado in Surry and was filmed by WAVY TV's Chopper who was in the area. I rushed to the Tidewater Community College's Portsmouth campus along the James River where we could see what looked like a classic severe thunderstorm moving in our direction. It had the look of a classic super cell from the plains with the "classic bell" shape under the main updraft area of the storm. By the time we reached the James River, there were no tornadoes, water spouts or even wallclouds with the storm. I shot several photos of the storm as it approached as well as video. There was no reall lightning with the cell through its life span in the area. Below are a few of the photos. Also, Click Here!! to see the video.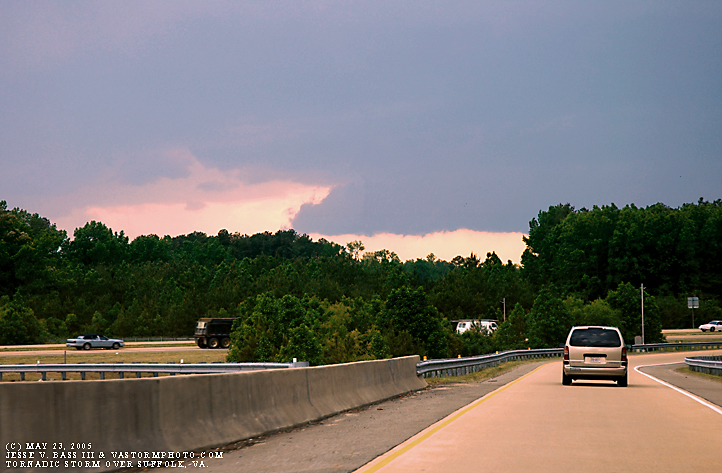 Here Cristal and I were just getting on I-664 north and we could see the base of the storm off to our west.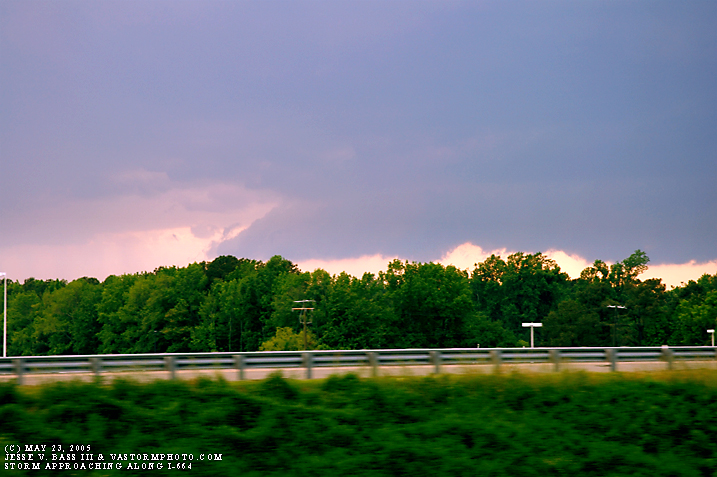 We were starting to approach the T.C.C. campus and the James River.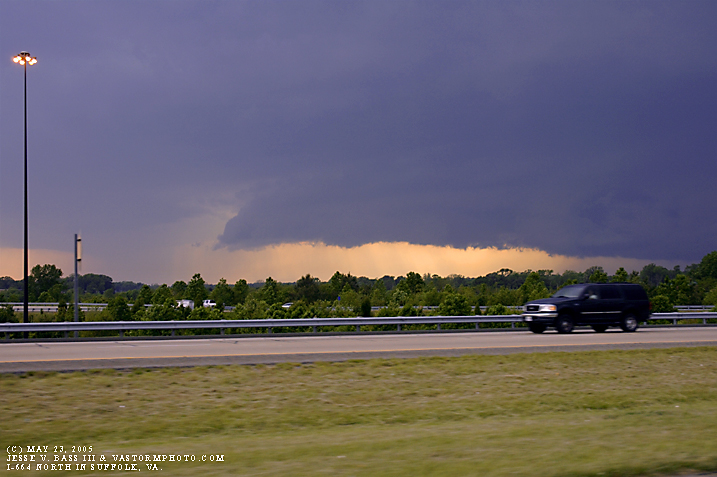 Here you can see off in the distance some of the heavier rain falling on the fringes of the cloud base. The storm had begun to collapse.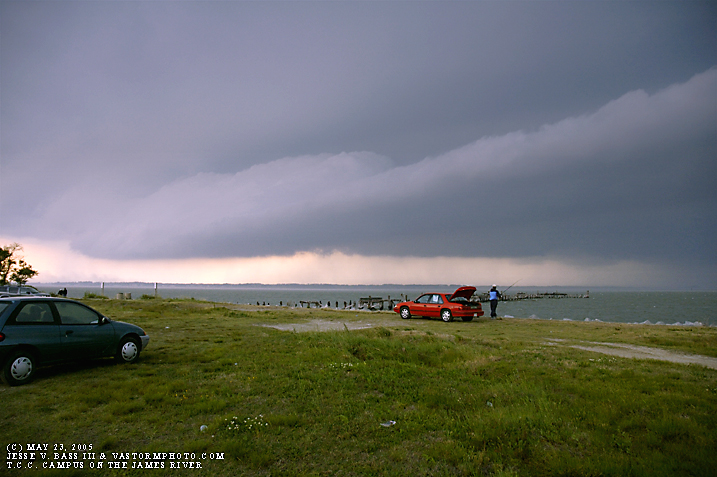 One we reached the James River, the storm was clearly visible moving in quickly from the north. The fisherman in the distance didn't wait long after seeing the storm and my truck to pack up and call it a day. At this point the winds were coming from the east into the storm somewhere in the 25-35mph range.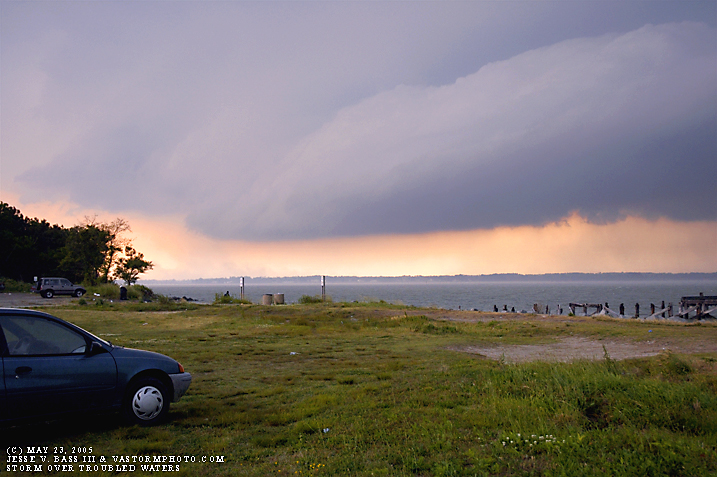 Just on the edge of the base to the left, I could see dirt and spray from off the river being blown around in the strong winds. It didn't last long as just seconds after this photo, the rain started falling heavily. Some of the drops were so big, it looked like melted hail falling.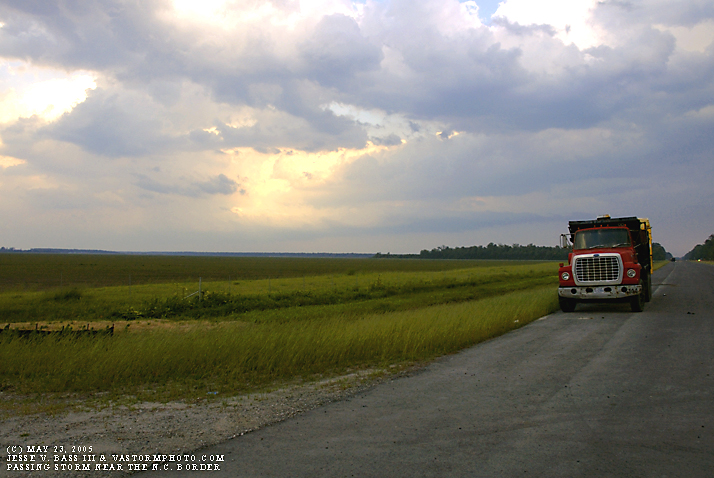 We tried to get south near the North Carolina border as the storm passed us by on the campus. It looked like there was a small line of storms starting to develop on the tail end of the big storm, so we tried to get into position to chase whatever developed. Well, nothing else developed west of us. The large storm that had produced the brief weak tornado was pushing off shore and began to reform. The radar indicated that it may have dropped a large water spout off the Outer Banks, but we were to far west to catch up to it. This shot is of the tail end of the storm moving out to sea. I liked the scene, so I just set up a second and took the shot.
All Images Copyright Jesse V. Bass III and VaStormphoto.com

Copyright 2005 All Rights Reserved