FIRST LIGHTNING OF THE 2014 STORM SEASON IN PORTSMOUTH
May 28, 2014
Storms developed near Richmond and Williamsburg and moved south and east bringing heavy rains, lightning and cooler temps to the area on the evening of May 28. I watched the radar to determine my location on where to head to shoot lightning photos for the first time this season. I decided to head just down the street to an area known as Waterview here in Portsmouth.
The storms pushed off to the west of me just a bit to allow me to set up and shoot from this location for a bit before the storms finally moved over head and shut me down for the evening. I have been wanting to shoot lightning from this location for some time and this night was the night. Nothing severe but the storms did not disappoint. images taken with Nikon D300s and new Nikon 60mm macro f/2.8.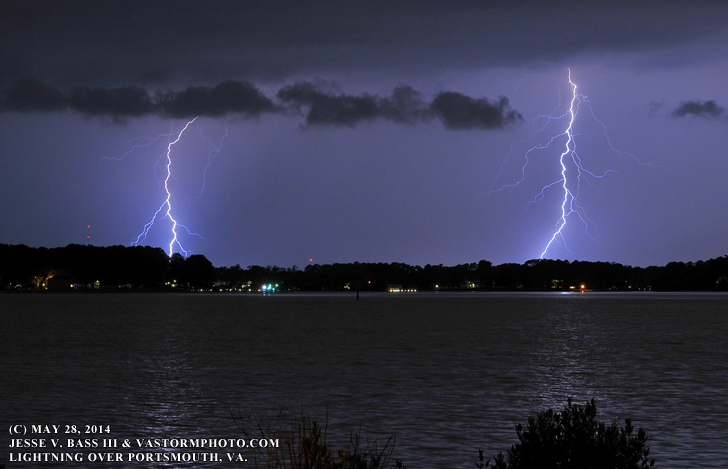 Double strike looking west towards Churchland in Portsmouth, Va.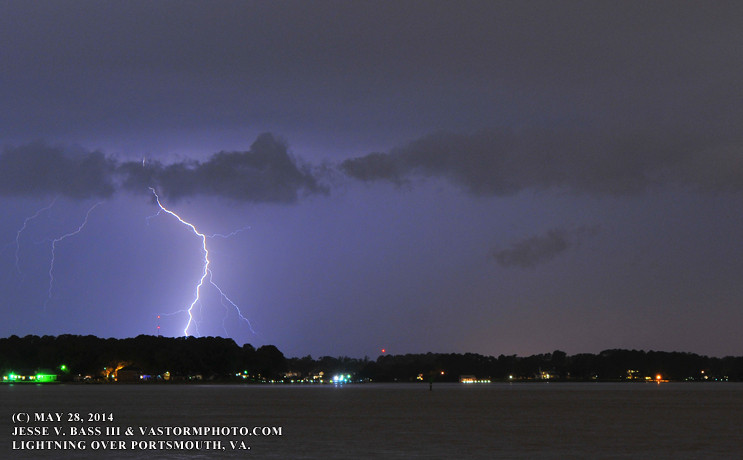 Another shot as the storms continued to push off to the south.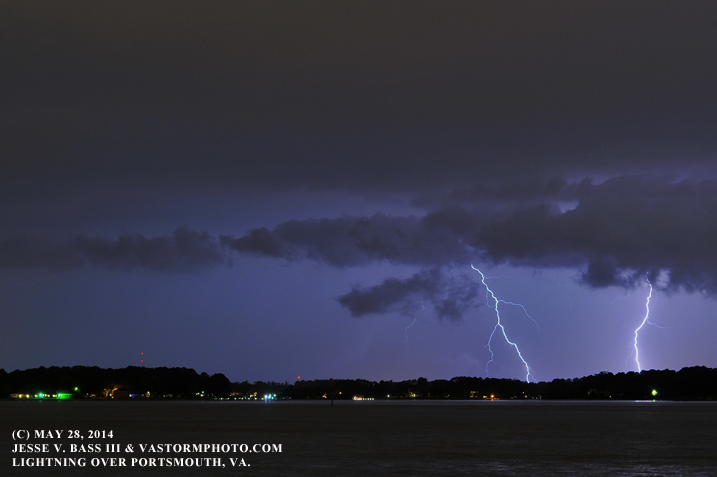 Another double strike looking west in Portsmouth, Va.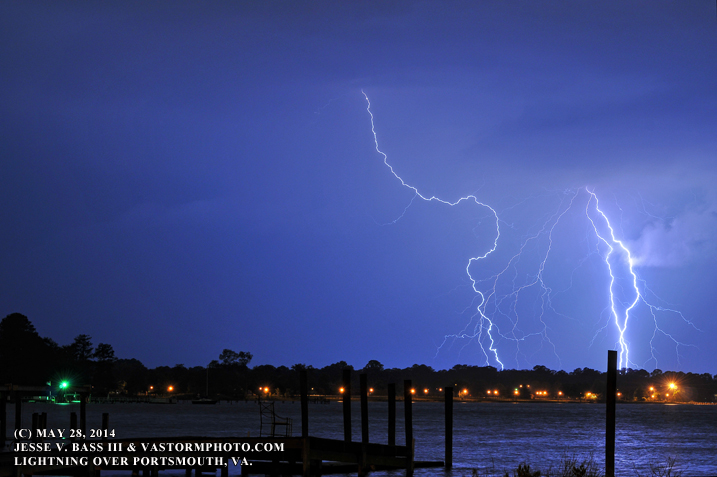 Double strike as the storms moved closer and the bolts got brighter. Just missed a big bolt to the left just before this shot.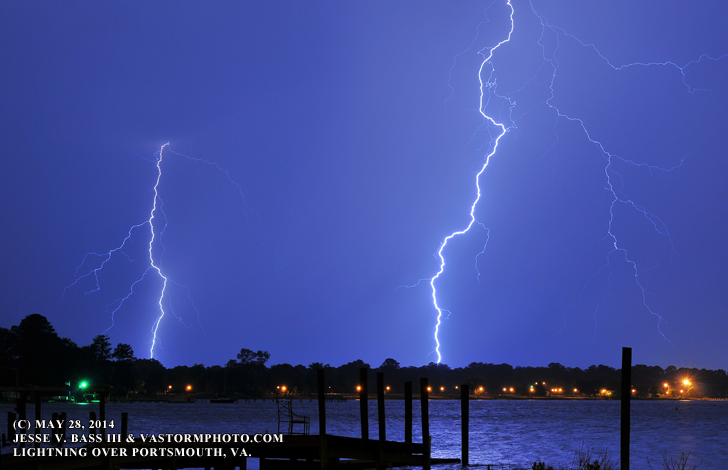 And yet another double strike and the final good image of the evening as this section of storms seemed to collapse quickly. Then the heavy rain moved in and I shut it down for the night. Hoping there is more of this to come through the summer!
All Images Copyright Jesse V. Bass III and VaStormphoto.com
Copyright 2014 All Rights Reserved