NAGS HEAD, 8 MONTHS AFTER ISABEL.. DAMAGE STILL VISIBLE
May, 2004
Had a wedding to go to down in the Nags Head area of North Carolina. So Cristal and I drove down for the weekend. We got there a little early so we could survey the damage still evident from Hurricane Isabel some 8 months prior. Below are some photos taken along the beach road or Hwy 12 from Nags Head and Kitty Hawk to Kill Devil Hills.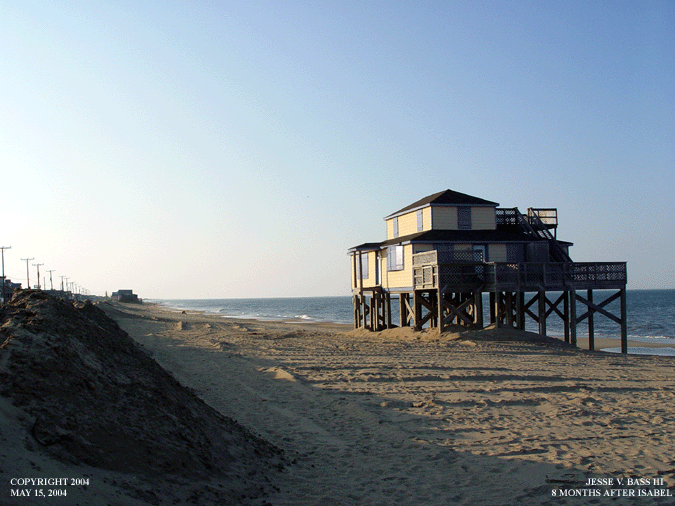 Here the damage to the beach is still evident. There use to be houses all along this stretch.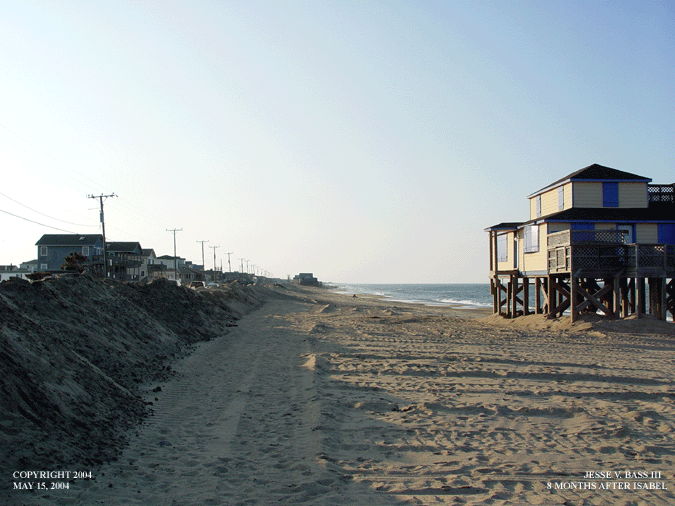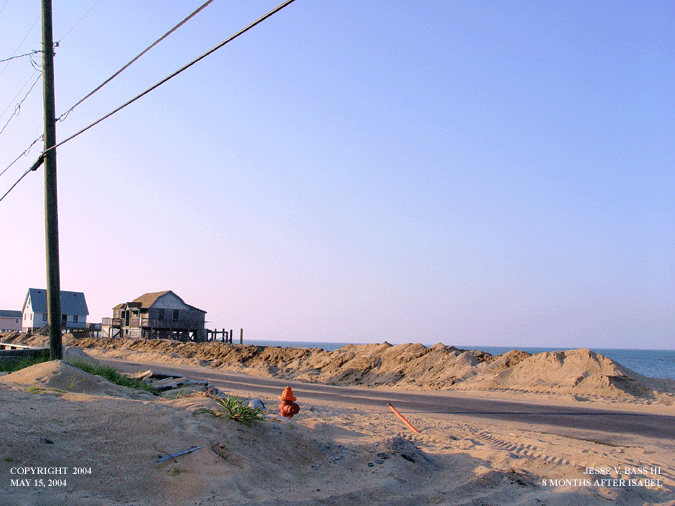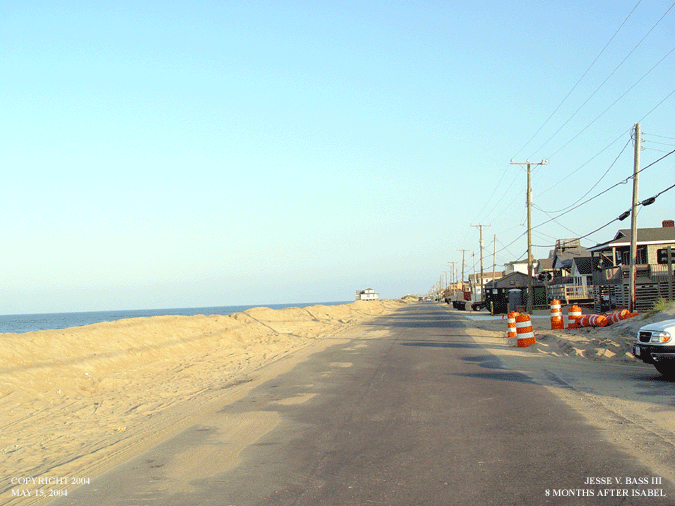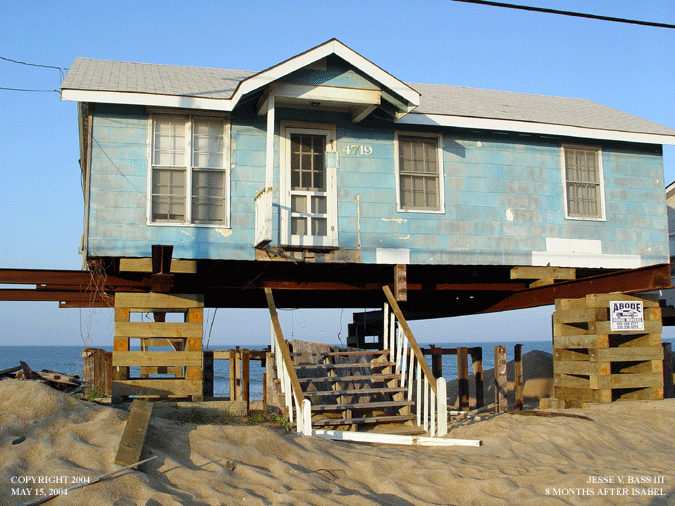 Here you can see this house still sits vacant and damaged 8 months after Isabel slammed ashore south of this area. The surge damaged a good amount of the beach front homes.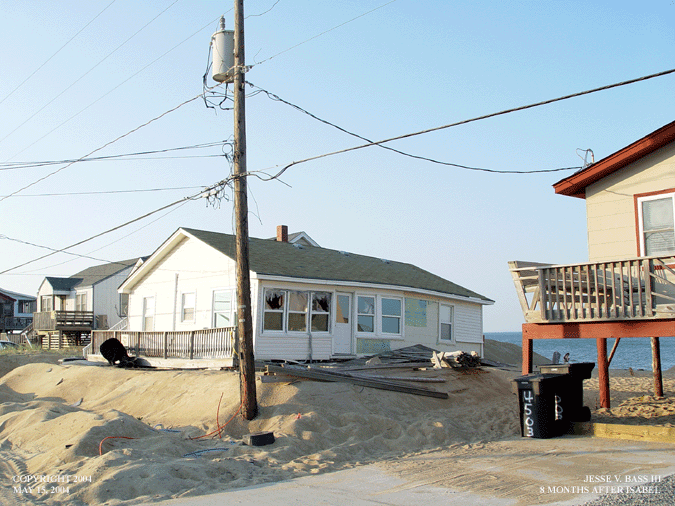 This house sits in ruin with windows still blown out.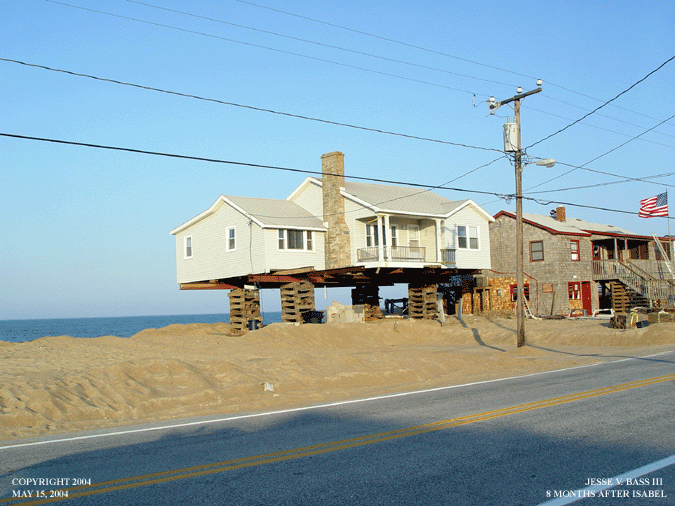 This house looks new or rebuilt, however it is being lifted to avoid the surge from the next hurricane.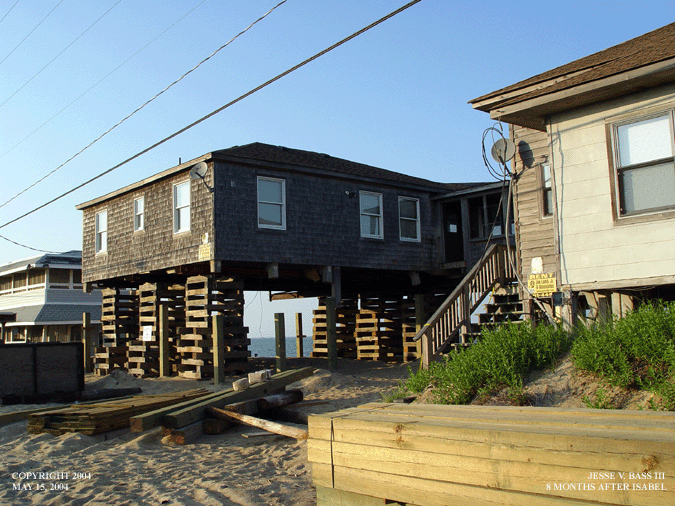 More rebuilding taking place.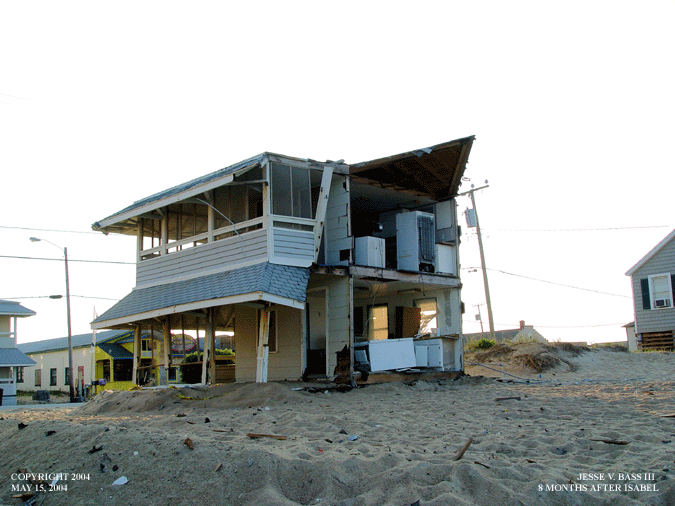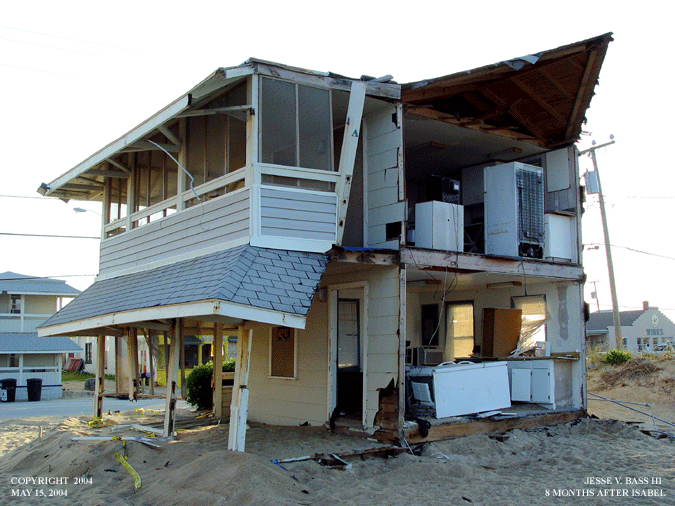 Here the entire back wall was destroyed. Evidence of what the power ocean can do during a hurricane.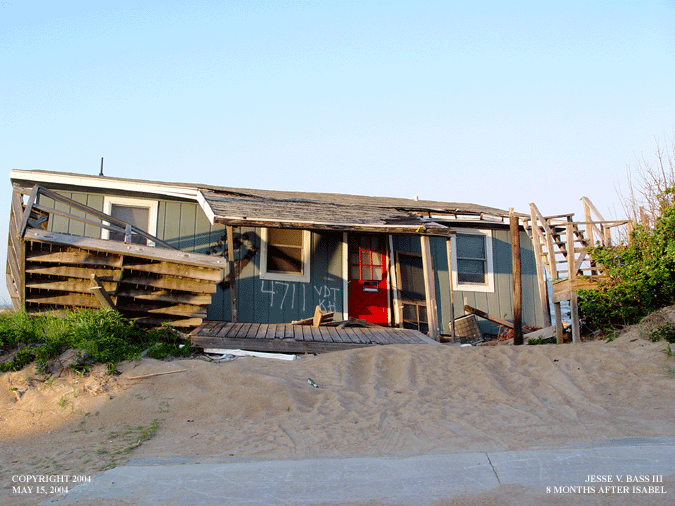 Waiting to be rebuilt.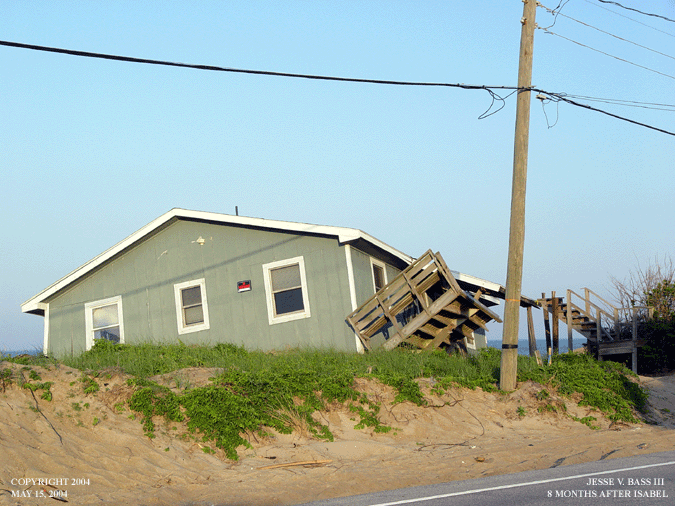 This house was washed off it's foundation.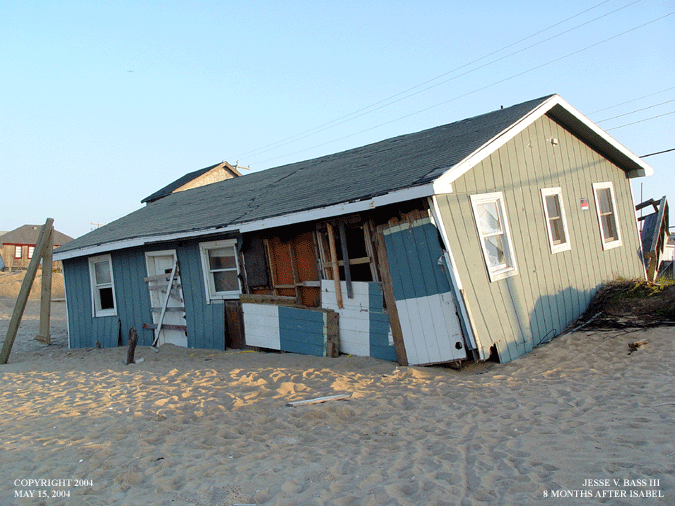 This one as well. The ocean just picked it up and moved it off the slab or stilts it was sitting on.
Looks like some repairs were underway. Looks like a new frame or stilt system in place.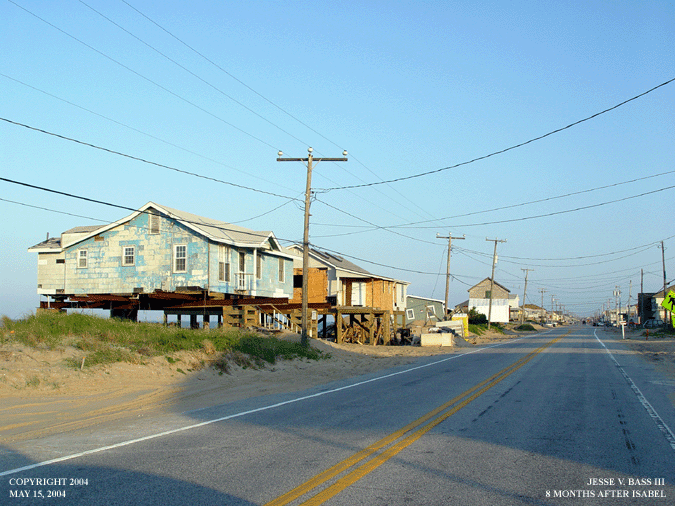 A look south down Hwy. 12.
The area where we saw a lot photos and video from of large crashing waves and surge washing over the dunes.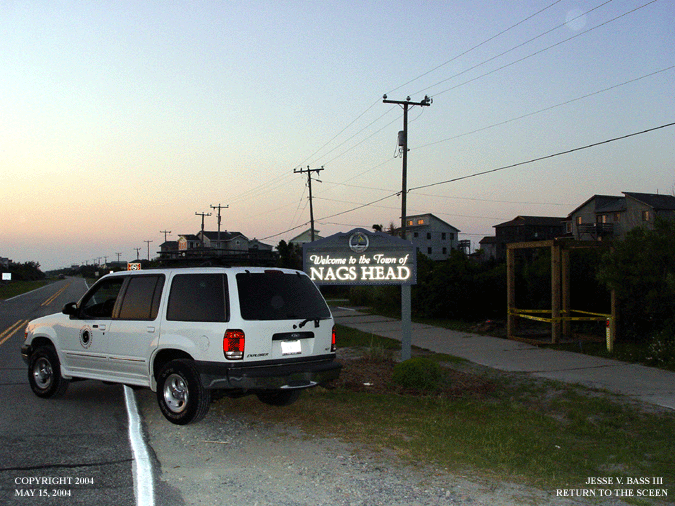 My Explorer in the early times before being fully equipped.
All Images Copyright Jesse V. Bass III and VaStormphoto.com

Copyright 2004 All Rights Reserved