HURRICANE NOEL PASSING BY THE OUTER BANKS OF NORTH CAROLINA!
November 2, 2007
As the end of the Atlantic hurricane season draws to an end for 2007, a low pressure area developed off the Florida east coast in the Bahamas on October 27 as Tropical Depression 16. The low would meander a bit in the Bahamas for a few days and then start to make its way north and east out to sea. At the same time, a large cold front was sweeping into the eastern U.S. from the west ushering in colder temps for much of the northeast and east coast. Behind the cold front, a large area of high pressure was going to set up over the east coast. This difference in pressure between the large high building in and a developing hurricane moving up the coast would cause strong winds from the southeast all the way into Canada. What became Hurricane Noel on November 1st quickly started moving northeast just off the coast. Beach erosion was forecast for the Outer Banks of North Carolina with winds in excess of 60mph in gusts. Mark and I decided to head to the Outer Banks for the last storm of the season.
I arrived on Friday morning and started up and down the beach road in the Nags Head area as local officials were preparing for the rising tide later that day with tractors moving sand and making dunes while others were clearing the roads from the wind blown sand. Mark would arrive a little later and we met in Nags Head near Jennett's Pier to deploy one of the stormcase cams on a beach access pier. We would then head south across the Bonner Bridge onto Hatteras Island where some of the worst wind and erosion was expected to take place. Near the time of high tide several areas north of Buxton would start seeing overwash onto Hwy. 12. Below is a video clip and photos from Hatteras as Noel passed by.
HURRICANE NOEL VIDEO CLIP: Still to come.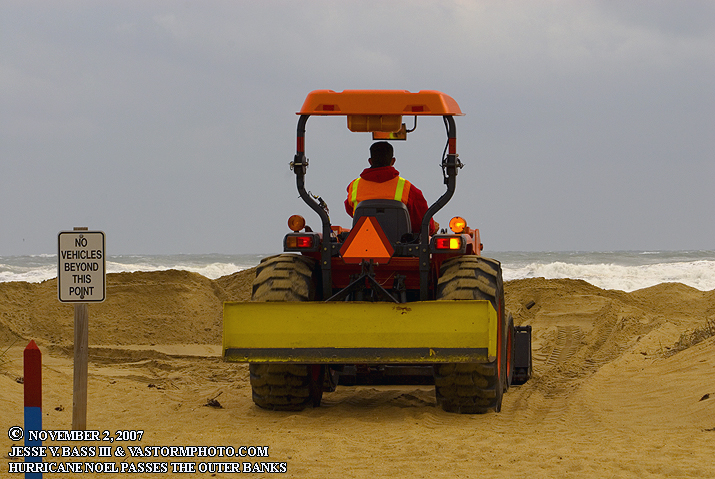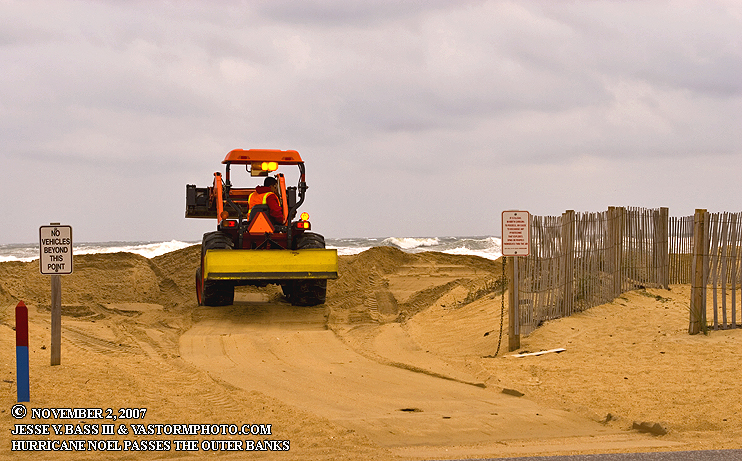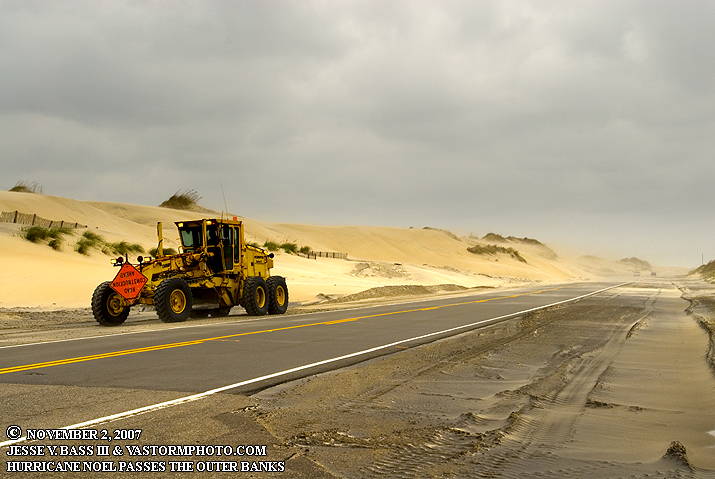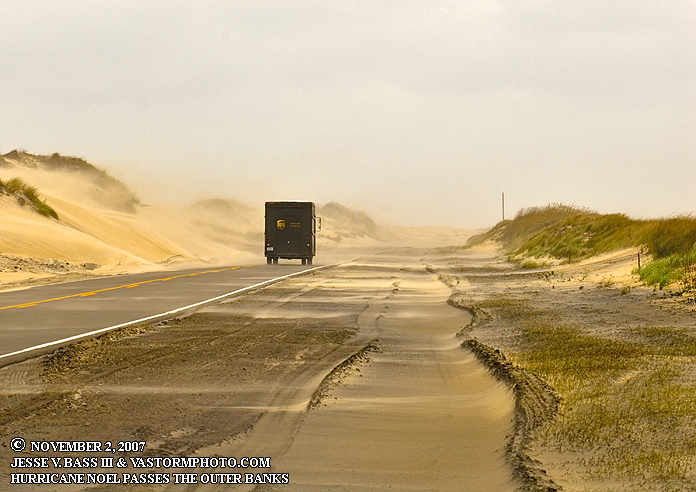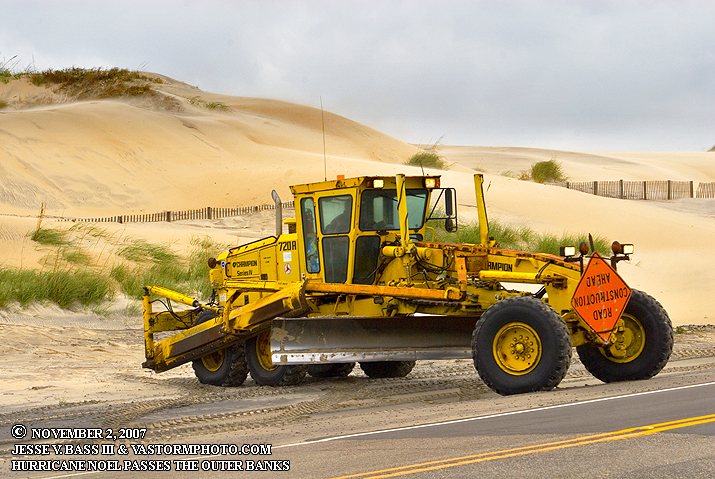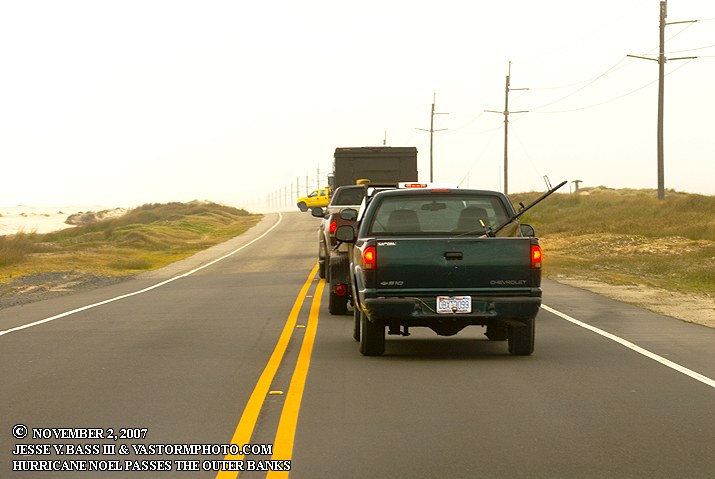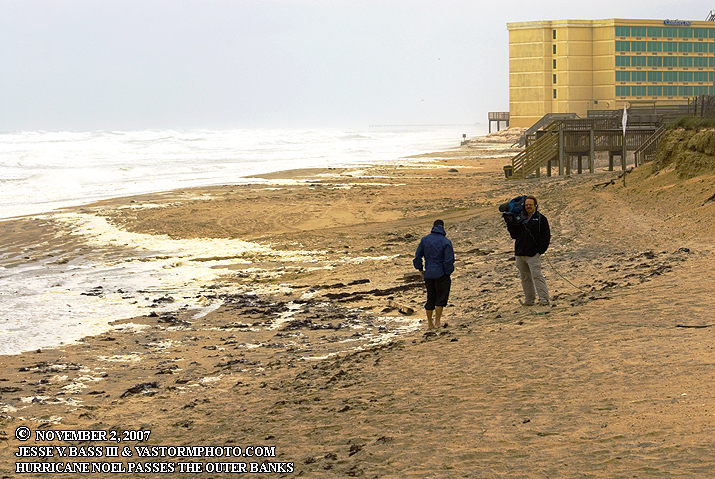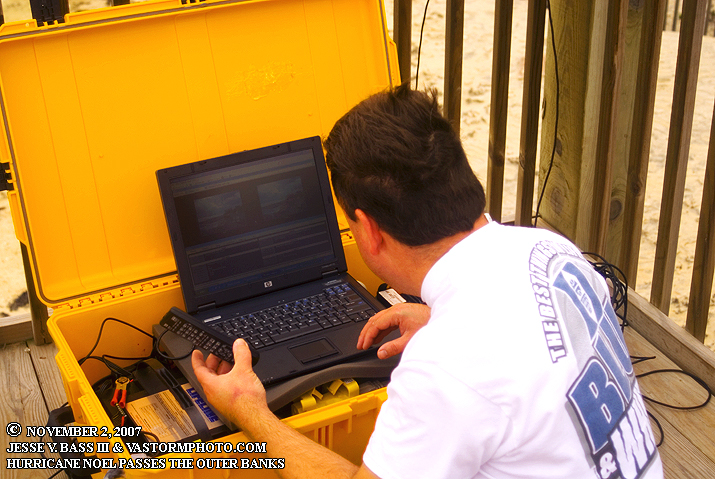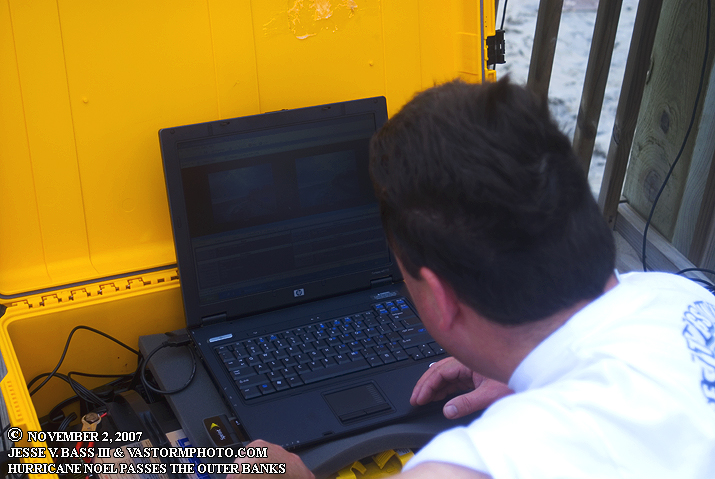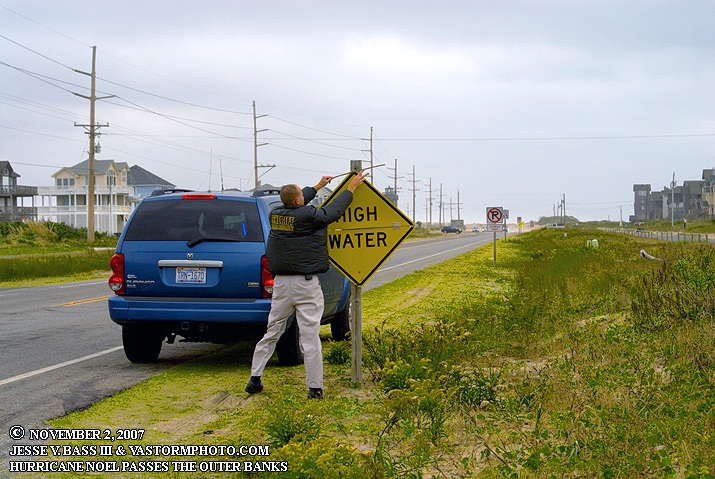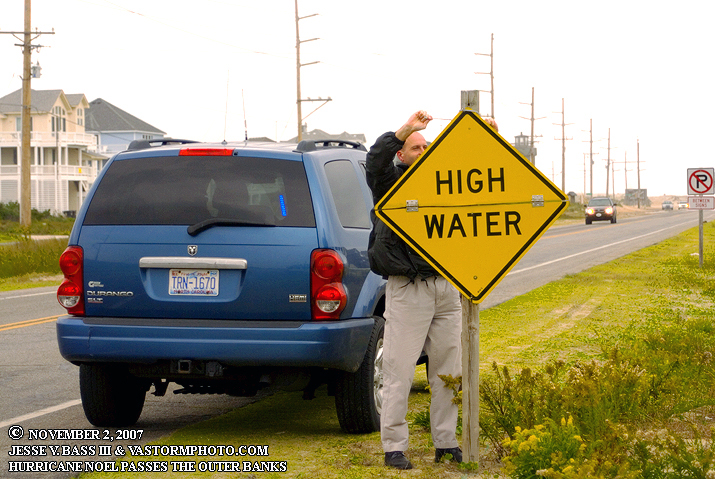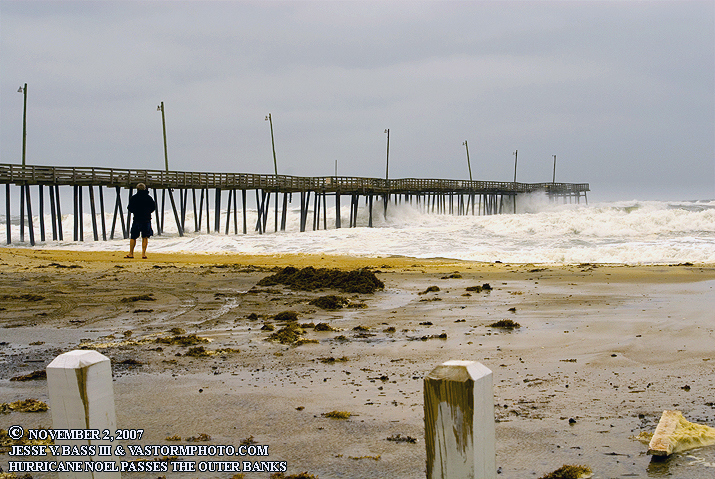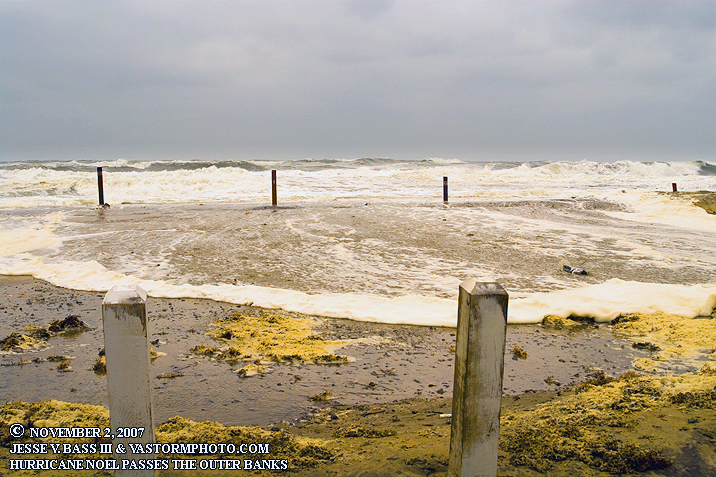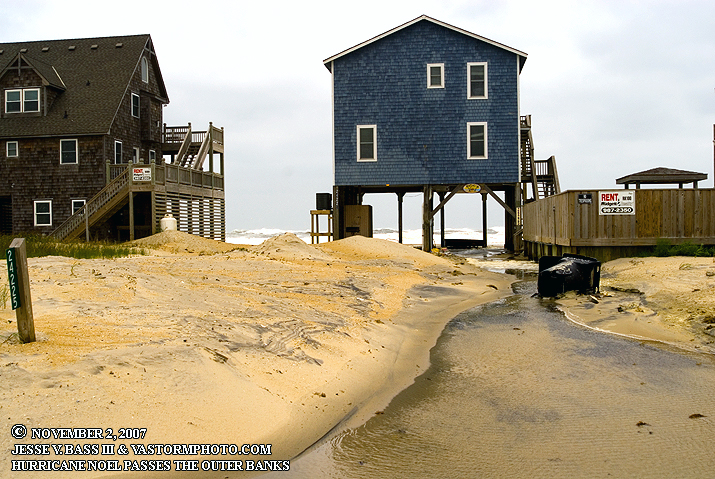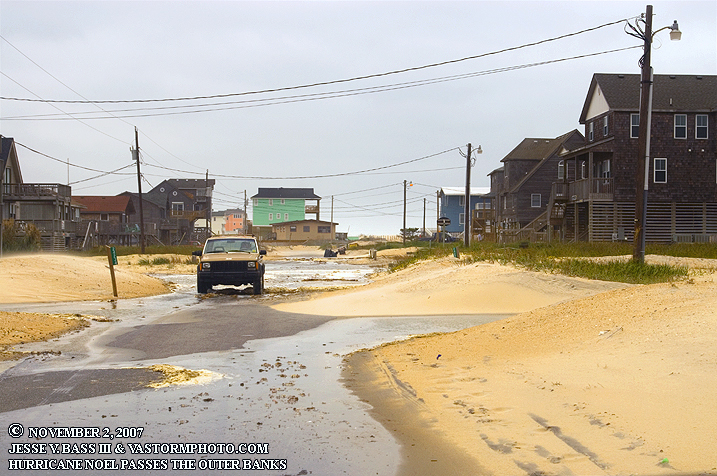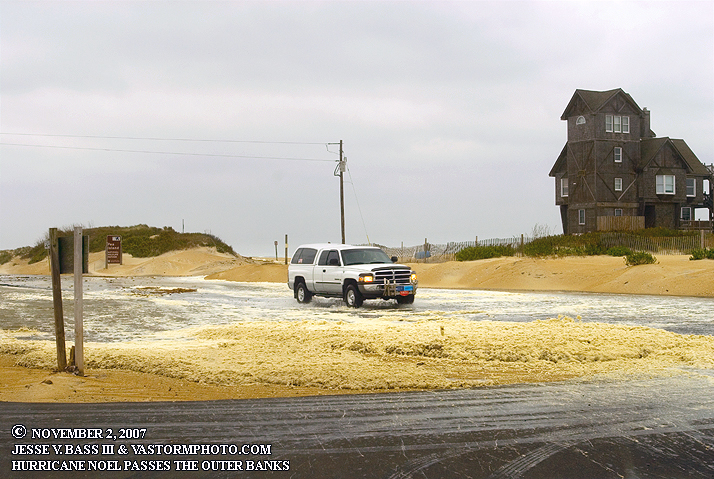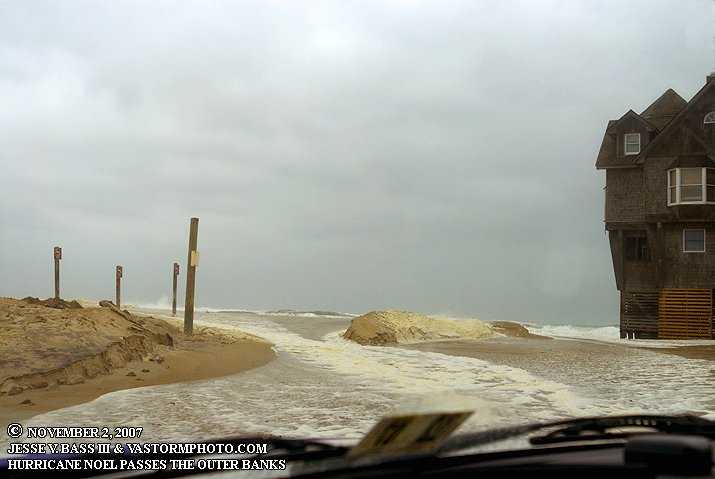 All Images Copyright Jesse V. Bass III and VaStormphoto.com
Copyright 2007 All Rights Reserved