DERECHO HITS SOUTHEAST VIRGINIA
June 29, 2012:
With the large U.S. heat wave in place across most of the country, you knew that if storms fired up in this heat, they would be pretty bad. A long lived complex of storms known as a derecho developed in the Great Lakes region and made its way around the heat ridge in the center of the country and moved south and east into the Mid-Atlantic region on Friday evening June 29, 2012. This system moved into Hampton Roads with winds in the 40mph to 60mph range.
I was in downtown Portsmouth to cover the storms as they moved in. The area of storms that was close to my location didn't hold together very well and as far as lightning goes, there was very little. I do have video of the event that I still have to capture and edit but below are some of the lightning shots I captured as it moved through. One of the images below is blurry due to a crappy lens and 40mph winds blowing straight into my face. The last 2 photos I changed to my better lens so the imges are better. The next night, June 30, 2012 produced some real photogenic lightning shots. Click Here to check those out.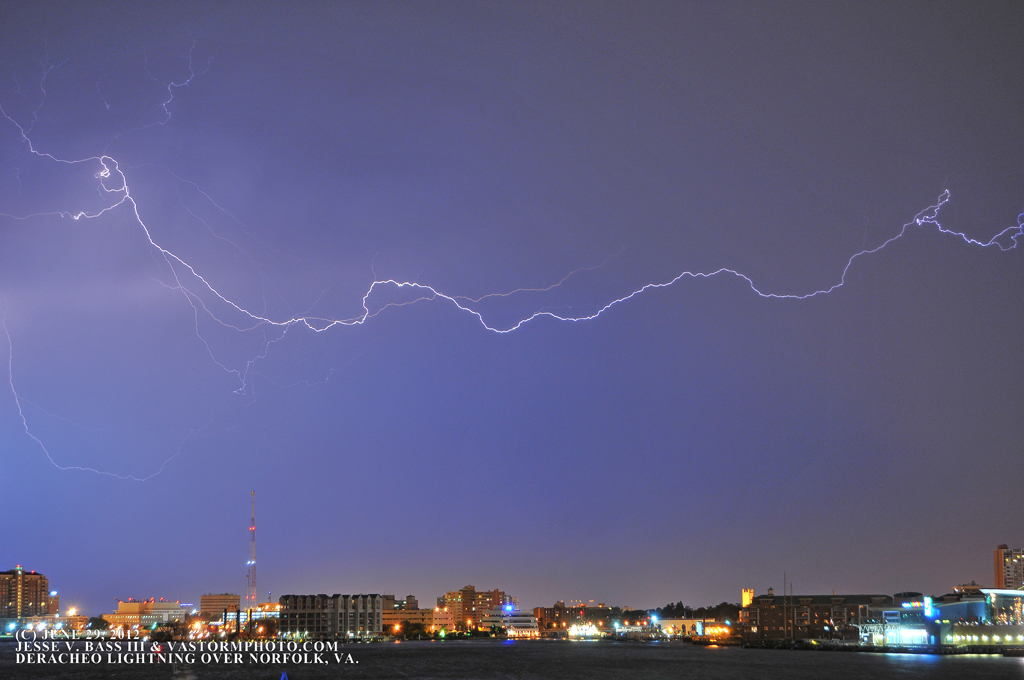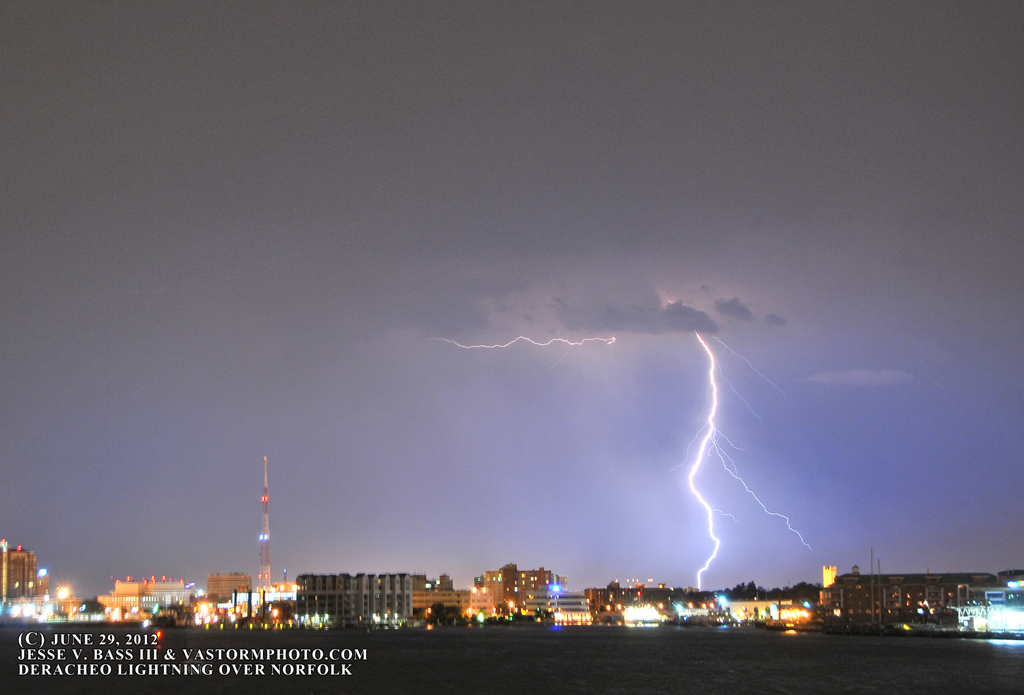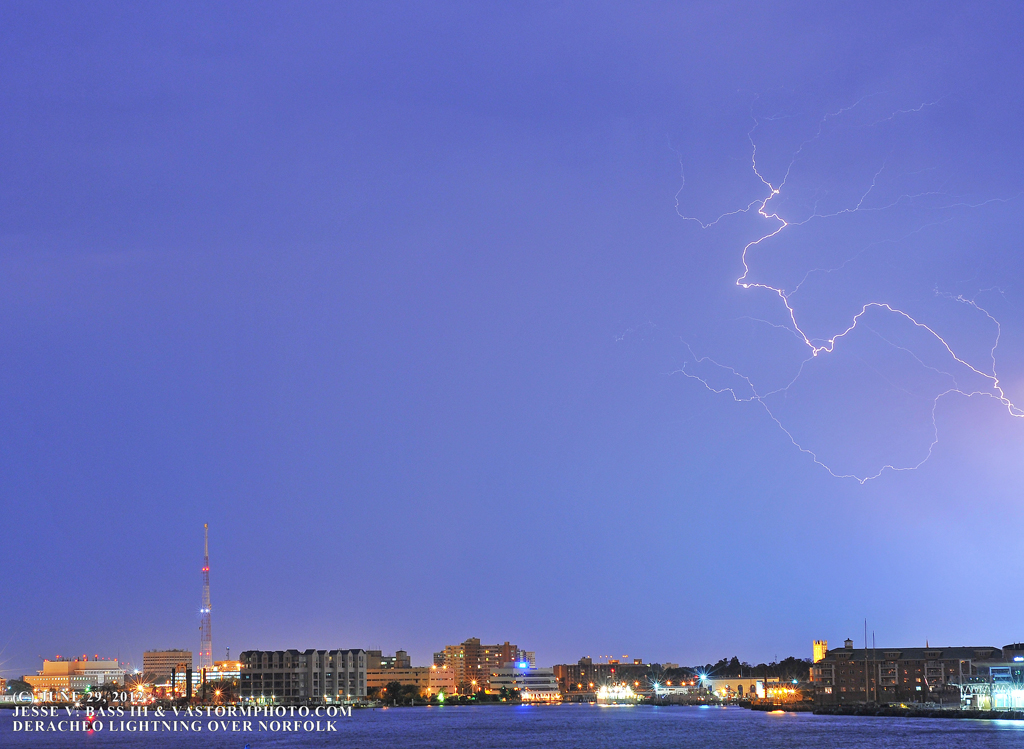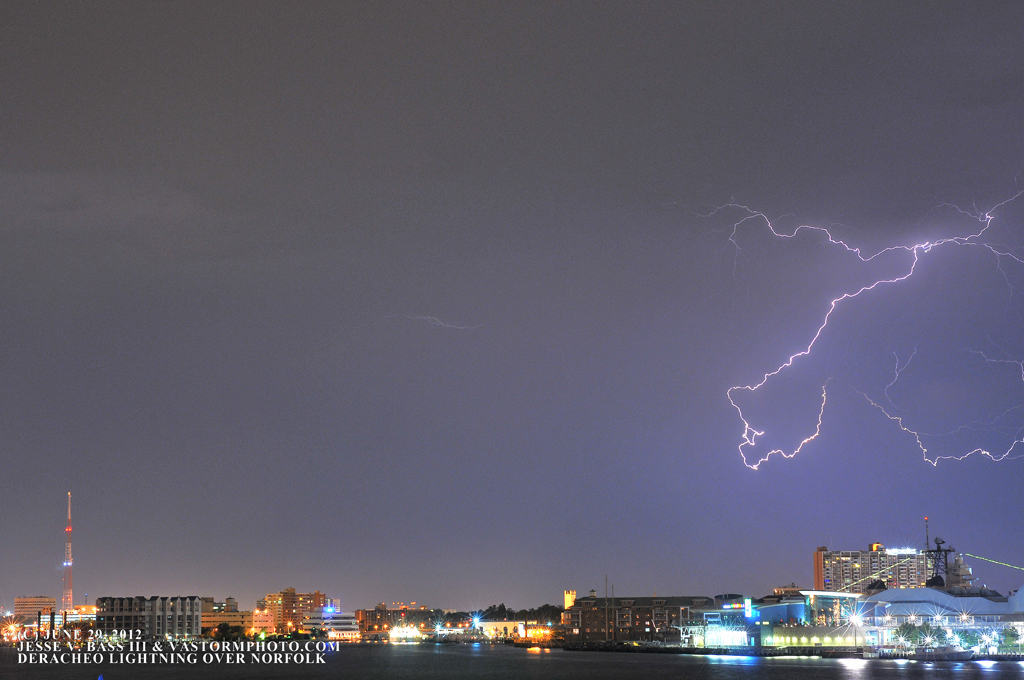 All Images Copyright Jesse V. Bass III and VaStormphoto.com
Copyright 2012 All Rights Reserved